ProRisk launches new professional indemnity insurance product | Insurance Business Australia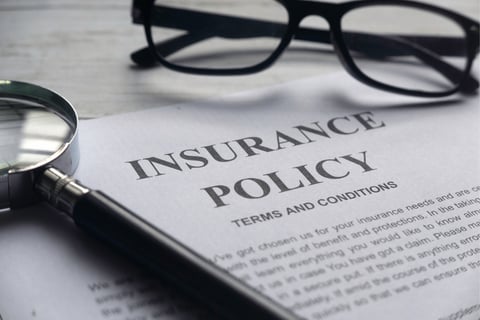 Professional Risk Underwriting Pty Ltd (ProRisk), which received a 5-Star Technology award from Insurance Business Australia (IB) this year, has launched a new professional indemnity (PI) insurance product.
Available on ProBind – the agency's flexible and fast broker portal – the professional indemnity insurance policy was designed for organisations domiciled in Australia with a maximum of 500 employees and up to $25 million in turnover. It is suitable for a broad range of industries and is available for 506 professional occupations, including consultants, management consultants, event consultants, media, celebrants, security, accountants, real estate, design, architects, engineers, environmental & agricultural consultants, science, education & training, and legal.
ProRisk executive director Hamish McDonald Nye said the new PI insurance product offers support from the agency's underwriters (if required) and its award-winning claims service.
"In 2003, ProRisk was founded, and our very first product was professional indemnity insurance. It's the product that we're best known for, and throughout our history, we've underwritten this class profitably and been able to provide stable returns to capacity providers at competitive prices to our policyholders," Nye added.
Read more: ProRisk launches new COVID-19 insurance product
The new PI insurance policy is backed by Swiss Re Corporate Solutions' security. Additionally, it is competitively priced and has several benefits, including a broad appetite, civil liability language, up to one-hour free legal advice, choice of limit, and excess.
"I'm really excited about this new product and what we've been able to bring together," said Jaydon Buke-Douglas, head of operations & general counsel at ProRisk. "Brokers will now be able to get a quote in real time and bind online in under 2 minutes. At the same time, they can get quotes for management liability and cyber. Redefining the way we trade with and service our broking partners is what we are doing to set us apart from the competition."
ProRisk kickstarted the new PI insurance product's launch by running a competition called "Quid Pro Quote," where every five quotes brokers get through ProBind will equate to one entry into the draw to win one of 14 prizes. Moreover, every single quote of ProRisk's new PI product through ProBind will give the participants an additional entry into the draw. The competition, running from May 16 until midnight of June 30, does not have limits on how many times people can enter.
The new PI insurance product's launch follows the launch of ProRisk's new COVID-19 insurance product in late April.