How ProRisk launched its tech transformation process | Insurance Business Australia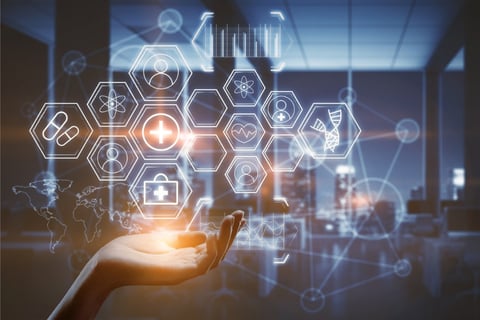 In an industry associated with traditional business models, ProRisk Underwriting stands out as a company that applies innovation to enhance customer service. The company's recent accomplishments, which executive director Hamish McDonald Nye attributes to teamwork, have earned for it a 5-Star Insurance Innovator award from Insurance Business magazine.
Nye says that despite the presence of old-fashioned professionals in the insurance industry, it benefits from young talent who focus on "creating a new model for distribution, new products, new technology, making it easier [to serve] our clients better".
Far from being resistant to change, these forward-thinking professionals are enthusiastic about the industry's transformation. At ProRisk, the transformation project involves "totally rewriting every product, writing methodologies and processes, and coming up with new ways to engage with brokers".
Specifically, Nye's team is working with several insurtech firms on providing a different experience to customers. This is made possible by an API-driven solution that allows third parties to use the ProRisk platform while controlling the front end and user experience. The company also recently launched a chatbot that can respond to brokers' and clients' queries even beyond normal business hours.
The 'Eureka moment' that inspired ProRisk's projects, Nye said, was knowing that 70% of the insurance journey for most customers starts online and realising that "there's an opportunity to provide a solution that satisfied the journey for our customers and brokers – having a solution that people can access 24/7, on weekends, after hours, was critical".
Like a number of companies in the technology space, ProRisk's operations were temporarily hindered by a cyberattack that occurred during the peak of its trading season in mid-June, cutting off its communication system and prompting the team to quickly create solutions. Nevertheless, the company was able to launch its first platform, which Nye describes as a pivotal task. For him, this event signified ProRisk's ability to overcome challenges, in addition to "an unprecedented year of regulation" that imposed heavy demands on all businesses, especially small ones.
Emphasising the importance of innovation to make an impact on the market, Nye said: "Technology keeps on changing. You just can't be complacent. You have to stay up-to-date with the latest trends and innovations. It's not the case that you just build and platform and that's that. You've got to continually look at iterating it, making sure that it's suitable for your client and you're staying abreast of the major trends."
Nye added that ProRisk now has greater capacity to ensure that its platforms are robust. They currently have 100% uptime, which he hopes will be sustained.