QBE announces new national manager for key business | Insurance Business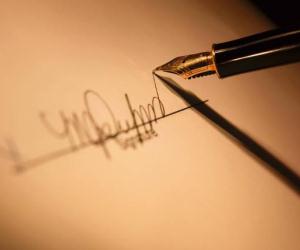 QBE
has announced the appointment of a new national manager for its aviation practice.
Julian Fraser will take on the role, as of this week, and replaces John Buckley who will retire from the position following more than a decade in the job.
Fraser has over thirty years' experience in the aviation insurance market and was, most recently, the national relationship manager for aviation at QBE having joined the company in 2001.
In his former role, Fraser led the establishment of QBE's partnership with Unmanned Aircraft Systems International which recently launched the world's first risk-based safety and auditing standard for unmanned aircraft.
QBE Australia's general manager, underwriting agencies, Chris Harnett, said that the company is pleased with the appointment of Fraser and the transition should be smooth.
"We are extremely fortunate to have someone of Julian's experience and passion leading our Aviation team," Harnett said.
"Julian has invaluable knowledge of our business and partnerships and he has worked closely with John on developing strategy over the last few years. We believe his diverse skill set will help ensure we can continue to strengthen our existing partnerships and develop new growth opportunities in the aviation market."
Fraser, an experienced pilot who will remain with QBE's Melbourne office, said that the aviation team will look to develop its existing relationships in the market while strengthening its offerings for the future.
"In an era of increasing challenges I'm very excited and extremely grateful for the opportunity to lead our proud, market-leading team," Fraser said.
"My vision is to continue our strong focus on customers, build on our reputation and assist the aviation industry in promoting safety and sustainability, to help ensure continued strong performance for QBE."
Buckley, who announced his retirement on July 31, will continue to work with the aviation business at QBE as a part-time aviation technical consultant until the end of 2016.