QBE announces two key executive changes | Insurance Business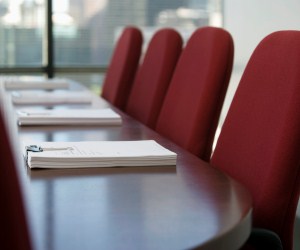 QBE
has announced a pair of key appointments for its Australia and New Zealand operations.
Jason Clarke has been appointed executive general manager, intermediary distribution while Steven Raynor will take on the same role at the newly formed transformation business unit.
Clarke, who has worked with QBE for more than 25 years most recently as general manager of international brokers, will take on the Sydney-based role immediately.
Tim Plant,
the recently announced CEO of QBE's Australain and New Zealand operations
, said that the promotion for Clarke to a key role within the business, represents the strength in depth of the company.
"I am delighted we have been able to promote from within for this critically important role. Jason and the Intermediary Distribution team will continue to support our customers' current and future requirements, seeking innovative solutions to respond to the challenging market conditions," Plant said.
Clarke said that he will build on the existing relationships that QBE has with the broker market as they make up a key component of the local business.
"QBE is known for its strong heritage and relationships in the broker market," Clarke said.
"This is a significant component of our business in Australia and I am excited by the opportunity to leverage our global capabilities to provide new and flexible solutions for our customers."
Raynor, who joined QBE in 2005 in the workers compensation space and will also be based in Sydney, will head up the recently formed transformation unit and will be tasked with business-wide strategy.
"This newly formed business unit will bring together some of our key specialists from throughout the organisation to align and drive strategy, and promote innovation to deliver improved outcomes for our customers," Plant continued.
Raynor stressed that his new role, and the new business unit, will be customer-driven in a bid to provide the best customer service possible.
"As a Transformation team, our key objective is to help Australia and New Zealand deliver an exceptional customer experience. We will assist the business to provide our customers with better and faster service through improving the way we work every day and optimising our business processes."
The executive announcement follows
QBE's interim results which saw the company buoyed by a 24% boost in profits
.