QBE Foundation empowers indigenous girls in new tie-up | Insurance Business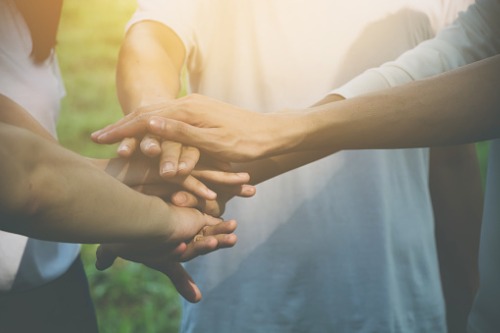 QBE Foundation, the charitable arm of Australian insurance giant QBE, has joined forces with the Stars Foundation to empower more Aboriginal and Torres Strait Islander girls to make active choices toward realising their full potential.
Stars has been offering full-time, evidence-based in-school mentoring and engagement programs to young Aboriginal and Torres Strait Islander women since 2015, currently operating programs in secondary schools in the Northern Territory, Queensland, and Victoria.
Jason Clarke, QBE Australia Pacific Foundation co-chair, said the Stars' programs deliver profound impacts to participants and their communities.
Read more: QBE Foundation appoints two new co-chairs
"Stars' programs are intensive and holistic – they address the physical and mental health of indigenous young women at a critical point in their schooling lives," Clarke said. "As an insurance provider to indigenous communities and businesses across the country, and an organisation committed to fostering equality for Indigenous Australians, Stars' mission is one that deeply resonates with us. In addition to aligning with our Reconciliation Action Plan, our partnership also reflects our shared commitment to gender equality, diversity, and inclusion, and sustainability more broadly. By joining forces with Stars, we hope to help maximise the powerful impact the team is already making in these important areas."
Jon Fox, QBE Australia Pacific Foundation co-chair, meanwhile, said QBE would provide hands-on support extending well beyond its financial commitment.
"We're working closely with Stars to identify development opportunities we can offer to mentors and students, backing the team with resources and offering the time, skills and networks of our people," Fox said.
Stars Foundation CEO Andrea Goddard said QBE Foundation's support would help Stars empower young Aboriginal and Torres Strait Islander women through education to overcome the socioeconomic disadvantage and inequality many of them face.
Just last year, 97% of its senior Stars students completed Year 12 – an outstanding result considering the national rate of Year 12 completion for indigenous people was as low as 65% in 2016.
"Our Stars mentoring programs help create supportive, culturally safe learning environments – providing the support students need to make the most out of their educational experiences," Goddard said. "QBE Foundation's support will not only help us continue momentum in our current programs but will also help us pursue our ambition to expand, allowing us to reach more young women in need of support. We're thrilled to partner with an organisation who understands and wholeheartedly supports our mission."
The QBE Foundation will partner with Stars until at least 2022.