QBE makes call-out for new repair partners | Insurance Business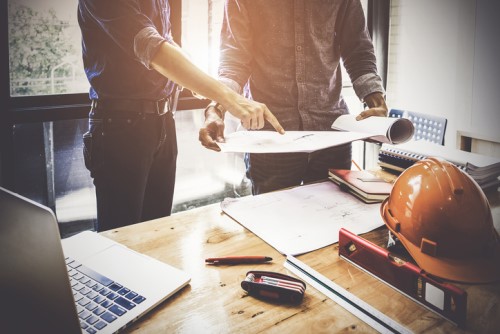 Insurance giant QBE has issued a call-out for new building repair partners following a sweeping strategic review of its property claims division.
The insurer made the announcement yesterday and said the move was part of a business-wide vision to be the insurer that "builds the strongest partnerships" with its customers.
"As an insurer, our moment of truth comes when our customers face damage to their personal properties or businesses," said Jon Fox, executive general manager of claims.
"Getting our building repair service network right helps us to deliver for customers in their time of need, so they can get back on their feet sooner," he added.
Fox also told Insurance Business that the firm last reviewed its commercial and personal property repair network in 2015 but is continuously evolving its model.
"By launching a request for proposal, the business is broadening its scope to engage innovative and sustainable supply chains," he said.
"As customer expectations and technology constantly evolve, the requirement for regular strategic business reviews is critical to ensure we're delivering the best possible outcomes for our customers."
Fox also noted that frequent strategic reviews give confidence to brokers and customers that they're getting the best service possible.
"Regular strategic reviews are necessary to ensure we understand what our customers need from us and are appropriately equipped, through our own organisational offerings and our partnerships, to deliver this," he said.
When asked how QBE hoped the new partnerships would meet evolving customer expectations and leverage developments in technology, Fox said the firm would only be choosing suppliers that reflected its own aims and ethos.
"Any new partnerships that are formed as a result of the RFP would share QBE's commitment to exceptional customer service and high-quality, cost-effective repairs," he told Insurance Business.
"We're also looking for suppliers that are innovative and can support QBE's distribution partners in all areas of Australia, to help our customers across the country to get back on their feet sooner in their time of need."
A comprehensive tender process will be employed by QBE in an effort to identify the best service providers, based on their ability to repair private and commercial properties as well as their capacity to support distribution partners in all areas of Australia.
A similar process was adopted by the firm just last year when QBE undertook a strategic review of its motor claims division, resulting in an RFP for end-to-end smash repair solutions across the country.
Yesterday, QBE confirmed a finalised Accredited Smash Repair (ASR) network, with 246 ASRs located across Australia in metropolitan and rural areas – the most comprehensive motor supply chain in the country.
Related stories:
QBE hits the brakes on its smart driving unit
Should QBE snag CBA's general insurance unit?