QBE offshoring jobs move is "shocking": Broker boss slams plans | Insurance Business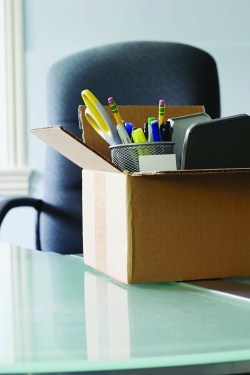 A QBE broker has revealed the Australian insurer revealed to brokers that it planned to make big changes to the company just days before the news that it was to offshore 700 jobs emerged.
Reports of the massive offshoring exercise were yesterday rife in the general insurance industry. The Australian Financial Review reported claims lodgement, management and reinsurance administration would be transferred overseas. QBE has declined to comment on the latest speculation.
David Coe, owner and manager of Northwest Insurance, told Insurance Business that QBE had mentioned at a NAS Insurance Broker training session just days ago that it would make internal company changes, although the insurer did not specify what those changes were.
"QBE said that it would be making some changes to the company. It is getting a bit of hammering from claims. Either you push up premiums or you make cuts. It's just business," said Coe. "It is shocking news that 700 jobs could go."
CEO of Elliott Insurance Brokers, John Elliott, said the move, if true, would be devastating for the local economy and potentially damage its QBE's broker relationships.
"It's disappointing to see jobs like that be offshored. We saw that with Willis and now with QBE.
It's disappointing because it is an insurer we have grown with in Australia and one that provides the local market with a great deal of support.
I fear that this move means that the broker contacts in QBE I normally deal with in Australia will no longer be there and so I won't be able to speak to the people I need too."
Elliott conceded: "I can understand why QBE have done it- it needs to be efficient and competitive but one doesn't know if this will affect the broker-related products. But if this move does not impact the broking part of the business and my clients are handled appropriately by a representative in Australia then that is fine and I will continue working with QBE. It will be disappointing if our services are moved offshore."
One QBE broking boss said she could not see the sales and distribution area, which he predominantly deals with, being located overseas.
"It would be very difficult to send any of those jobs offshore. QBE has a number of arms so it could be any one of them," she said. "It's a balance – a company that is losing money has a responsibility to its shareholders. You ask: Do you cut Australian jobs and send them offshore or keep them here while failing to meet shareholders' expectations and lose money?"