QBE raided by underwriting agency | Insurance Business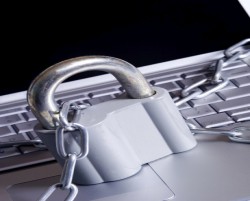 Underwriting agency CFC has hired former QBE man Gary Norman for the newly-created position of casualty practice leader.
Norman was most recently the head of technical underwriting for property, casualty and motor division at QBE London.
In his new role he will lead a new dedicated casualty team at CFC, which will develop new niche products for the general liability market and work on offerings to complement CFC's existing products in the science and healthcare sectors.
This comes as CFC revealed to Insurance Business that it is enhancing its cyber and privacy lines to meet growing demand in Australia.
"There is real interest in the emerging area of cyber and privacy, which has been one of our core specialisms since the company was founded. This is a very new line of cover in Australia but we feel it will start to take off quickly like it has done in the US," he said.
"As a result we are in the process of blending cyber and privacy cover into all of our core products. We are also looking to add the key areas of management liability into our blended packages, allowing small businesses to buy all their essential insurances in one easy to buy, modular package."
CFC entered the Australian market 10 years ago with financial lines products aimed specifically at small and medium-sized businesses. It recently expanded into management liability and has launched a new range of products under its liability range, ExecSurance.
It will soon release a range of specialist for not-for-profit organisations and resident and tenant associations.
Newman observed that rate rises could be afoot in Australia's "hyper competitive" market particularly in management liability where the limit has risen to a $10m minimum.
"When this is combined with a litigious environment it is actually remarkably hard for insurers to make any kind of profit in the Australian market.
"We are already seeing this in the management liability arena, where rates have fallen faster and coverage broadened wider than anywhere else. This is resulting in a significant increase in rates from many carriers after they have sustained heavy losses. We can see this potentially transferring into the professional liability arena where rates have been low for some time now," he predicted.