QBE reports multi-million dollar losses; chairman resigns | Insurance Business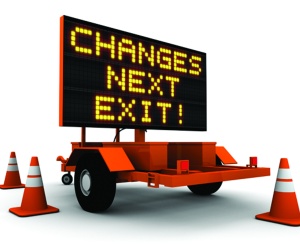 QBE
Group has admitted it expects net losses of $250m for the full year 2013 mainly due to claims provisioning, intangibles, and goodwill write downs in North America.
This follows on from QBE's request on Friday for ASX to halt trading on ordinary shares of QBE to allow the insurer time to finalise its analysis of information and review by the board, predominately relating to its North American operations.
It also revealed that chairman Belinda Hutchinson AM will retire from the board of QBE in March, to be eventually replaced by Marty Becker, and Duncan Boyle to succeed Marty Becker as deputy chairman in March.
In a statement to the market, QBE said the revised guidance is a product of prior accident year claims development of $650m, including 2H13 charge of $470m comprising of $300m in North American Programme business, and $170m in other divisional portfolios.
The restructure of QBE Financial Partner Services business, which resulted in a one-time charge of $150m and write down of the remaining $330m of QBE FPS also contributed to the revised guidance, as well as higher than expected claims increase US crop COR by 11% to an estimated 99%; the FY13 risk margins strengthening by around $200m to achieve a PoA of 90% of more; and a goodwill impairment charge of $600m primarily in North America.
Following management's operational and strategic review of the North American underwriting business, the North American Program portfolio will result in an approximately $300m increase in prior accident year claims provision, particularly in relation to long tail classes of business such as workers' compensation, general liability and construction defects risks.
QBE FPS will report a loss in 2013, the statement read, and gross written premium will fall to $960m in 2013 from nearly $1.6bn in 2012 and could fall further in 2014 to $800m.
The North American business is now expected to report a 2013 COR of 111% on net earned premium of around $3bn after premium ceded to the captive insurer, Equator Re.
QBE Group now expects a COR of 97% to 98% and insurance profit margin of around 6%. Investment returns are currently on track to slightly exceed the previous guidance of 2.25%; and GWP and net earned premium are on track with previous guidance of $17.8bn and $15.2bn respectively.
QBE's target for 2014 is a COR of 93%, an insurance profit margin of around 10% inclusive of costs related to the operational transformation program. It expects GWP to fall by 5% in 2014 to reflect an expected stronger US dollar, lower US crop prices and revised FY14 plans for North America and Europe.
QBE CEO
John Neal
said it was disappointing that while it had made progress in improving its current accident year profitability, strengthened capital ratios, balance sheet and launched its operational transformation programme, it was still "hampered by the past".
"To go forward with greater certainty around our group underwriting results, we are emphatically dealing with the North American issues that have been detrimental to confidence and underwriting performance over recent reporting periods.
"As painful as these decisions are, we are confident that our business in North America will trade profitably in 2014."