Quality of repairs monitored in insurer IAG's report | Insurance Business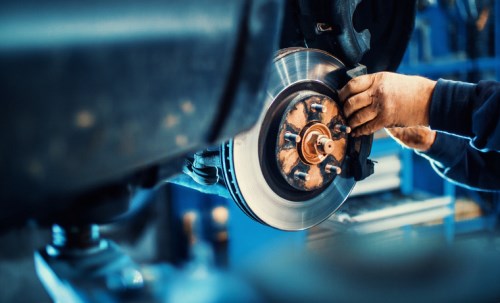 IAG has released its fourth annual Quality Report which provides data on the standard of motor and property repairs its customers receive.
The insurer says it is still the insurance industry's only transparent report detailing such information.
The report found potential safety issues in 23 out of 32,665 quality inspections and quality issues in less than 1% of authorised motor repairs.
In the property space, 23 out of 5,562 authorised repairs had potential safety issues and 2% of authorised repairs had quality issues. The issues were subsequently rectified, IAG said.
Steve Bubulj, IAG's head of supply chain, said repairers were continuing to meet the high standards they expected.
"Where we have identified issues, we have worked closely with repairers to rectify them," he said.
Since starting the quality program, the company has audited nearly 200,000 inspections of motor vehicles and more than 30,000 property inspections.
The key findings from the motor repairs were:
More than 32,600 detailed inspections completed by motor assessors or quality assurance auditors.
Less than 2,000 repair issues reported requiring minimal re-work.
100 issues logged related to alleged repairer fraud.
The key findings from the property repair data were:
More than 5,500 detailed inspections performed by IAG's home assessors or auditors.
Less than 900 quality issues reported that required minimal re-work.
Bubulj said: "We hope that by publishing our data in this transparent way and highlighting the major themes impacting our industry, we can help maintain the industry's high quality standards and continue to meet customer expectations."
The report also focused on the standards used to respond to customers in their time of need, the capability of emerging technologies and the need to build more specialised skills to fill the jobs in the future.
With repair standards, the report found that partnering and working with motor and property repairers improved the customer's experience, he said.
"The move towards efficient repair facilities that are capable of fixing cars quickly is becoming the norm, and the standards applied to repairs must not be compromised," Bubulj said.
Repairers with modern equipment and up to date knowledge and skills was critical for IAG when considering partnerships.
"The speed that customers want more diverse products, and at the lowest possible cost, continues to rise, which means more traditional ways of delivering products and services and how we engage with customers, needs to adapt," Bubulj said.
Being the first Australian insurer to use drones when assessing properties after a fire, flood or storm was an example of this.
"We know it can improve the customer's experience during a claim because assessors can get immediate access to the property, removing potential safety issues and speeding up the claims process," he explained.
IAG had also supported the growth of the smash repair industry with initiatives such as AutoPath.
Related stories:
Top insurer IAG in Aussie drone first
Government launches motor insurance inquiry