Queensland flood class action against 'negligent third parties' is just the start | Insurance Business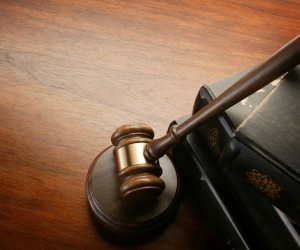 Class actions by insurers against negligent companies and authorities that fail in their duties to mitigate the risks of event such as floods and fires are set to become more prevalent, a litigation funder has warned.
This comes after litigation funder Betham IMF and law firm Maurice Blackburn filed a class action on behalf of more than 4,000 victims including insurers against Seqwater, Sunwater and the State of Queensland for "repeated breaches" made by flood engineers which allegedly led to the Brisbane and Ipswich floods in 2011.
Bentham IMF Director John Walker told
Insurance Business
he expects more class actions of this sort in the future.
"We expect there will be more funded litigation including insurers to recover monies paid out as a result of the negligence of third parties. It will be more prevalent."
He added that it won't just be flood-related class actions, but could also be for events such as fires caused by electricity suppliers and distributors such as was the case with the Victorian bush fires in 2009.
The total value of the claims against Seqwater, Sunwater and the State of Queensland runs into the hundreds of millions. The victims are predominately homeowners but businesses and insurers, exercising subrogated rights, are also taking part. Bentham IMF and Maurice Blackburn expect more insurers to join the coming months.
Bentham IMF and Maurice Blackburn allege that Brisbane and Ipswich would not have flooded in January 2011 if engineers operating Wivenhoe and Somerset Dams had not "repeatedly failed" over many weeks to ensure the proper operation of both dams.
Maurice Blackburn principal Damian Scattini said that from 1 December, 2010, flood engineers "failed again and again to undertake proper release strategies for both dams, irrespective of the continuing weather warnings that made it clear more heavy rain was expected".
"This continued until the engineers were left with no other option but to dump huge volumes of water at once in mid-January, leading to a flood event that should have been avoided."
Maurice Blackburn and Bentham IMF said they spent a great deal of time and money assessing whether or not the operators of the damn complied with their duty of care and as a result of that it determined that a claim be filed in NSW in the absence of a class action regime in Queensland.
The matter will now come before the Supreme Court of NSW and directions given as to the proper conduct of the claim. It will be two to three years before action is resolved.
The ICA would not comment on the class action. In a general comment provided to
Insurance Business,
a spokesman said while insurance is critical to protecting Australian communities other measures need to be taken such as mitigation infrastructure.
"Queensland towns have a long history of frequent catastrophic flooding, with many communities built on flood plains, and insurance can only help pick up the pieces for insured property owners afterwards – it cannot prevent floods."