Questions mount over push for insurance comparison site | Insurance Business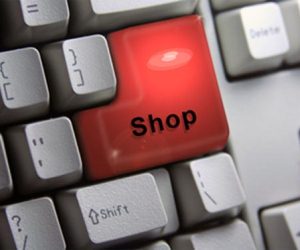 The ICA has responded to
Government
calls for an insurance comparison website for North Queensland, stating that any aggregation website must be consistent with frameworks that may develop from the Financial Services Inquiry.
The Federal Government says the insurance comparison sites can reduce search and transaction costs for consumers and allow consumers to make more informed decisions about their insurance purchase.
The ICA, as well as NIBA, will provide submissions on the proposal. ICA CEO Rob Whelan said: "The ICA will be providing a submission on behalf of the general insurance industry while noting the development of such a site will need to be consistent with policy frameworks developed for insurance and disclosure that may develop from the Murray review into the financial system."
The ICA welcomed Government's Budget plans to fund disaster mitigation in North Queensland, such as providing $12.5m over three years in grants to body corporates to undertake engineering assessments for strata-title properties in North Queensland.
"This funding demonstrates the Federal Government recognises the importance of providing practical assistance to help address insurance affordability in this cyclone-prone region."
Over three years from 2014-15, the Budget provides bushfire mitigation funding of $15m, and $10m for flood mitigation works for Roma and Ipswich in Queensland. The Budget also includes funding for natural disaster resilience of $91m over three years.
Whelan said: "Providing funds for bushfire and flood mitigation is a step in the right direction in tight fiscal circumstances.
"Mitigation is a long-term investment in protecting communities, and in many cases this protection lasts for generations and pays back its original funding tenfold or more. Mitigation may also be reflected in lower insurance premiums.
"The
Insurance Council of Australia
and its members have long advocated for more government funding for mitigation to protect communities where it is feasible to do so."
NIBA CEO
Dallas Booth
said the Budget could provide an opportunity to debate insurance taxes.
"Clearly there is a strategy in this budget to give managerial responsibility for core programs such as education and health back to the state. It is also putting financial responsibility back to the state as well but the states don't have the money to take that on. It will really force a serious analysis and debate on funding of state governments."
Booth said a crucial part of funding state government is through stamp duty on insurance policies, as well as GST and the fire service levy in NSW.
"Hopefully this will be the opportunity to have a serious conversation about the fact that there is serious revenue raised from insurance, which is ultimately a community good. Insurance should not be taxed to the tune of hundreds and millions of dollars as if it was some sort of undesirable activity, it should be encouraged."