RAA Insurance warns against bushfire complacency | Insurance Business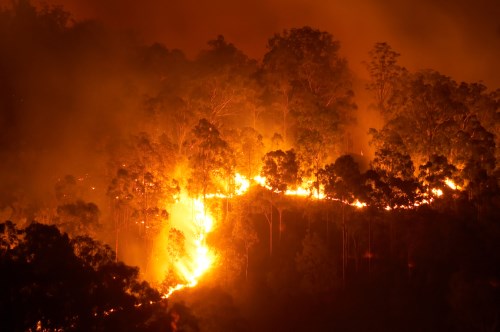 With Adelaide experiencing an unusually wet and cool spring, RAA Insurance is cautioning South Australians to not be bushfire complacent, urging them to start preparing for the later-than-usual bushfire season.
Shaun Ryan, senior manager at RAA Insurance, said: "Bushfire season normally starts now – around the end of October to early November.
"But following a spring that was much wetter and cooler than average, everything is still pretty green and the soil is damp in most places, which means the bushfire season will start about a month later and peak a bit later than normal."
RAA is worried that some people will disregard the risks posed by bushfires because of the long, wet winter and spring seasons.
"It's hard to believe that many people are still mopping up from floods, and now they have to start preparing their property against bushfire," Ryan said.
"Late or not, the risks can't be ignored – bushfire season is on its way and now is the time to make sure properties are bushfire ready, and that you've reviewed your bushfire plan.
"Also bear in mind that the good rains throughout winter will lead to high growth in vegetation in summer – especially long grasses, so make sure you have a plan to keep them under control," said Ryan.
Authorities have predicted a normal bushfire threat to most parts of South Australia, and have identified two areas as potential risks.
"The Mallee and Upper South East regions were exceptions to the generally high rainfall experienced during winter and spring. These regions actually experienced lower than usual rainfall during winter, and have been assessed as above normal fire potential this summer.
"People living in these areas are especially encouraged to begin their bushfire preparation now," said Ryan.
RAA urges South Australians to be bushfire READY:
R
ake up leaves, trim overhanging branches
E
nsure your hose reaches your perimeters
A
re your gutters and roof free from debris?
D
on't leave inflammable materials lying around
Y
ou'd better check your insurance is up to date
Related stories:
AAMI under fire over Wye River bushfire claims
IAG head dismayed by Government disaster response
Delayed but worse bushfire season on the cards for Southern states
$18m bushfire settlement is fair, judge