RACQ reveals most congested roads in Queensland | Insurance Business Australia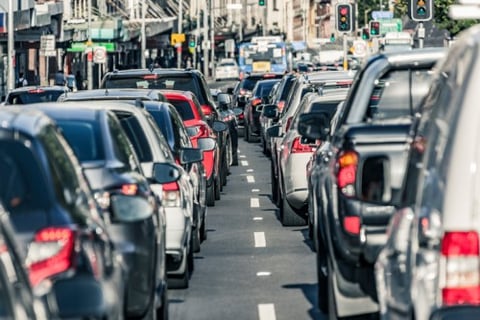 Auto insurer RACQ has named and shamed the most congested roads in Queensland, as it called on all levels of government to urgently fix the "red spots" that are causing motorists frustration behind the wheel.
RACQ's Red Spot Congestion Survey revealed the more than 450 roads across the state that caused motorists unnecessary delays, with the Pacific Motorway rated as the most troublesome road in Queensland, closely followed by the Centenary Motorway, Gympie Road, and the Bruce Highway.
"We put the call out to motorists across Queensland, who are in the best position to identify problem spots, to help us pinpoint the locations which continually cause them frustration behind the wheel," said Lucinda Ross, RACQ spokesperson. "These 'red spots' may be due to a set of traffic lights taking too long to change, not enough lanes, delays at a rail crossing, or something completely different."
Ross said the research would be made available to federal, state, and local governments, and would be used by RACQ to help prioritise its advocacy work.
"More than 2,500 nominations came in from across Queensland, so it's clear congestion is an issue that really grinds our gears," Ross said. "It costs us time and lost productivity, and that's why we need to address it now. We'll use this information to guide our policy and use it to lobby all tiers of for solutions to bottlenecked areas."
Also making it to the top 10 most congested roads in Queensland are South Pine Road, Eumundi Noosa Road, Gateway Motorway, Moggill Road, Logan Road, and Captain Cook Highway.