Ransomware rampage continues with latest global event | Insurance Business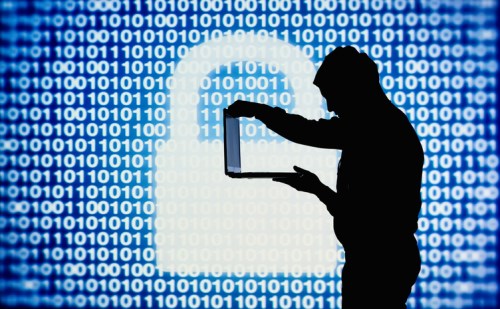 Australian businesses have been impacted by a second major global cyber attack in as many months.
The Petya cyber attack spread from Europe to the US and the rest of the world with several firms in Australia reportedly hit.
Search and compare insurance product listings against Cyber Threats from specialty market providers here
The Cadbury chocolate factory in Hobart saw its systems targeted with production halted after the computer system went offline, ABC .
The parent firm of the chocolate maker, Mondelez International, said that they are working to address the global outage and to contain further exposure to its network.
"Our teams are working offline in an effort to maintain business continuity with our customers and consumers around the world," the statement said.
Law firm DLA Piper also advised staff in Australia that its IT systems had been taken down to contain an attack on its systems, warning staff not to attempt to log in to their computers or turn them on.
The latest ransomware attack differs from a typical attack as it is able to not only encrypt files but also overwrite and encrypt the master boot record, according to Symantec.
The latest attack sees infected users ordered to pay $300 in online currency bitcoin ($395) to return files.
Dan Tehan, minister assisting the Prime Minister for cyber security, issued an urgent warning to Australian small businesses to take action to improve their cyber defences.
"All businesses should immediately update their Windows operating system with the latest security patches and there are instructions on the ACSC website to do this," Tehan said.
"This ransomware attack is a wake-up call to all Australian businesses to regularly backup their data and install the latest security patches."
Meena Wahi, a specialist cyber broker and director of Cyber Data-Risk Managers, said that the cyber insurance market in Australia is seeing larger businesses take out cover but smaller operations remain vulnerable.
Wahi noted that cyber coverage will take on more importance as it becomes "critical" to businesses. With a rise in attacks such as this, that day may not be far off.
"Until that moment, it looks like 10% or 20% will have the policy … and the other 80% is not going to buy unless we have a lot of cyber incidents or the brokers do something or they are willing to commit and invest for the long term," Wahi told Insurance Business.
The Australian Cyber Security Centre (ACSC) said that it is working to confirm reports of two affected Australian firms and has reached out to offer assistance.
"Early reports indicate the Petya ransomware appears to leverage the same vulnerability as WannaCry," ACSC said in a statement.
If an organisation has been impacted, the infected computer should be isolated to prevent the software spreading.
Related stories:
Cyber insurance popularity surges by 35%
One in four aren't ready for ransomware breaches - survey