Rating agency backs Aussie insurance product | Insurance Business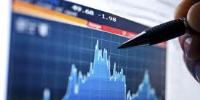 Moody's has backed the Australian lenders' mortgage insurance (LMI) sector calling the product "financially sound with healthy capital levels, good underlying profitability and solid underwriting practices," the ratings service announced.
It isn't all plain sailing in the LMI sector however, as Moody's pointed to "a relatively high level of client and geographic concentration and uncertain demand," as aspects that hamper the sector.
Moody's rates four Australian LMIs which account for over 90% of the total market in the country: Genworth Financial Mortgage Insurance,
QBE
Lenders' Mortgage Insurance, Westpac Lenders Mortgage Insurance and Genworth Financial Mortgage Indemnity.
Ilya Serov, a Moody's vice president -- senior credit officer compiled the
Australian Mortgage Insurance – Industry Scorecard
for 2015 and believes that the industry is well placed for the future but does deature some areas of concern.
"Australian mortgage insurers traditionally benefit from good capitalisation, healthy profitability and sound underwriting practices. More recently, low interest rates have improved loss performance and boosted housing activity and volumes," says Serov.
"But we balance these strengths against the LMI's relative lack of diversification—both client and geographic—and the uncertainty around the long-run demand for the mortgage insurance product."