Real life: Why I swapped science for insurance | Insurance Business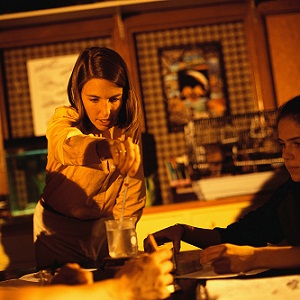 Experts say that people change their careers at least twice in their lives so why only target graduates whose degrees have earmarked them for a particular sector? We speak to a young professional who left a career in science to start afresh in insurance.
When Melissa Clark was 30 years old she decided she no longer wanted to pursue a career in food and plant sciences. She had studied a Bachelor of Arts in horticultural science and racked up an impressive track record of experience in the field, working for a multinational food and beverage company, but struggled to find job satisfaction.
"I was getting caught most days doing standard, repetitive tasks. I also felt like I had no ownership over my role and its outcome," she says.
Clarke wanted something with more variety and "where every day could be different".
"I also wanted more people focused, more involved in problem-solving and less clinical. I wanted something wide-ranging, with autonomy and technical aspects," she adds.
A friend told Clark her scientific background and experience in manufacturing and quality assurance lent themselves to loss adjusting or public liability but like most people outside the industry, Clark knowledge of insurance was that of claims and not terribly inspired.
Keen to explore all options, she attended a Young Insurance Professionals Australia & New Zealand networking event.
"It was the first insurance event I had been to and I did find it nerve wracking at the start but once I was introduced to people, I found people were really happy to give me information on the industry and jobs. I met brokers, underwriters, claims handlers, business development managers and lawyers. I was struck by how much they loved their jobs and how different all of their roles are. It was invaluable."
Clark secured a role with
CGU
two years ago and has been there ever since. Her current role is liability claims consultant. She says although the career change was daunting it was the best decision.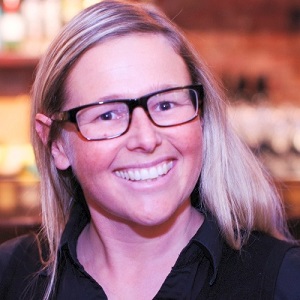 "I was 32 when I left my comfortable and well known [science] industry. It was scary at first, I had to learn an entirely new industry and that was challenging but I had a good boss and I was looking forward to the challenge.
"My role involves managing both property damage and personal injury Liability claims. Every day is different.
"I get to exercise the scientific parts of my brain and every day presents a new challenge. As a claims consultant, you also get to work with all people on all sides of the claim. Whilst this may not always a pleasant experience, it keeps you on your toes!"
Clark, who is a member of the YIPS committee, believes if she, an originally science-orientated person, was happy and willing to pursue a career in insurance, other professionals in their twenties and thirties will be, too – but to recruit them, the industry must "think outside the box".
"You never know what skills might be transferrable until you consider them. The scientific background and that way of thinking transfers quite well, it has helped me in the way I think and how I make decisions. There are people out there who are looking for a change and don't realise what is available to them in the industry."
Stay tuned for issue 2.6 of Insurance Business magazine in December where we analyse the dilemma of attracting new talent into the industry Subscribe here
to make sure you never miss out on an issue!