"Really excited" broking boss on his biggest challenge | Insurance Business Australia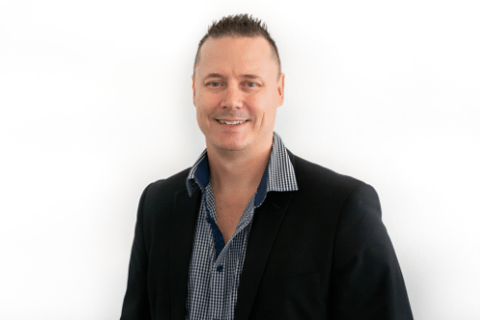 Acquisitive brokerage Grace Insurance is going to great lengths to grow its team, and here director Frans du Plessis (pictured) shares why staffing is "absolutely" the toughest nut he's had to crack recently.
"We struggle to find quality staff," du Plessis told Insurance Business, "because, unfortunately, you sit in a situation where there's not people that can come in from the other states. So, you don't have an inflow of people that can come and work for you.
"Also, people are asking ridiculous rates at the moment. You have to pay a lot to get staff. I'm paying for admin people now what I used to pay for brokers. It's a huge difference. That, in my view, is my biggest challenge."
According to du Plessis, whose business is headquartered in Western Australia, it has taken him a year to bring his staff number back up following what he called a double whammy last November.
"We went from four to two – one got poached because they got offered about 20 grand more than what you pay, and then the other one had to [leave] because of a family illness," he noted. "It hit me quite hard. From there we just had to rebuild. From two, we gradually grew and we're now nine in total."
Of those new hires, two had no insurance background. One came from the medical sector, while the other was in the trades industry.
Du Plessis stated: "It was tough. We went up and we started training green staff or people with no industry experience, which was very hard. In the beginning, we hired for qualifications and background and years of experience, and then we said, 'Let's find somebody that's got the right attitude to fit within our team and wants to grow'.
"With the amount of renewals we've got, we needed people that could come in and help. And we hire people [based] on their attitudes. Most of them are willing to jump ship and come over if they see a different career path. And that's basically what you offer them."
Grace Insurance has had to invest heavily in the sector newcomers, who are being introduced to a world which du Plessis believes is "a good industry to be in".
"We pay for their education," said the broking boss. "So, if they want to do a diploma or anything like that, we'll pay for it. It's a huge time investment as well, because it's not like you put somebody in front of the computer and they can get going. I have to put on daily training schedules with them, and I have to allocate time from my brokers to teach them insurance terminology and what it does and why you need to look out and what you have to watch out for.
"They're not advice-giving, so they can't give advice, but they do need to know what to look for. Like the one I'm busy with now, she'll do a Tier 1 next year. That's an employment contract agreement from our side as well, is in order to work for me, you need to be Tier 1-qualified. And we offer them that; we give them that opportunity."
Aside from hiring 'green' colleagues, the Perth-based business has also had to venture outside of Australia amid a lack of local recruits.
Du Plessis revealed: "I've actually sponsored a broker out from another country because we just couldn't find brokers. I had to bring in one from overseas. It was worth me investing $10,000 into getting somebody from overseas because it was just too hard and I was desperate."
Barring further travel restrictions, the new broking hire is slated to start in January on a two-year visa.
Meanwhile, staffing woes are also impacting du Plessis's expansion plans. Grace Insurance, which grew 65% year on year, is in the thick of acquisition negotiations in different states. The Community Broker Network corporate authorised representative has at least five deals lined up, but it will be needing more people.
Du Plessis told Insurance Business: "Why it's semi on hold is I don't have staff in those areas. Like the one in Melbourne, I spoke to the [retiring] broker and he's ready to go, but I don't have a staff member to take over the portfolio. So, I have to wait to get staff. That's where my problem lies. And I also need to have somebody that can work autonomously.
"It's tough there as well, because I spoke to the recruitment agents, and there are currently about 85 positions available in Melbourne. So, the competition is [high]."
Hiring troubles aside, the director is keen to go full blast growth-wise.
"We're on a different scale to where other brokers are," declared du Plessis. "Some are happy to sit where they are, and that's fine. I'm in a different phase of my business where I want to push it and I want to grow nationally and I want to go bigger. I'm expanding rapidly. So we are in a very good position, if I can take the staff problem out.
"I'm seeing there's a lot of opportunity in the market. It's scary as well, with new legislation coming out and all that. But it's like everything else – you just adapt to the change and grow. And I'm really excited, because I think the opportunity is great in the market."
He added: "If you service your clients well, you will be successful. If you look after them, you will always have loyal clients. So, I firmly believe that the rest of the year is going to be fantastic. My predictions on our growth and my targets are exceptionally high, but I'm very confident we'll still hit them."