Recent insurance entrant unveils major expansion | Insurance Business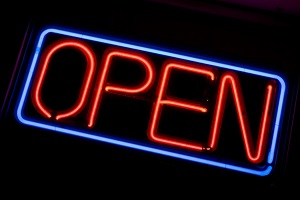 Berkshire Hathaway
Specialty Insurance (BHSI) has revealed that it has expanded to the healthcare underwriting market in Australia and has opened its doors in New Zealand.
The company confirmed yesterday it received its licence from the Reserve Bank of New Zealand and is underwriting property and casualty insurance through its new office in Auckland while the Australian branch will be entering the healthcare underwriting market.
Tony Bainbridge will lead the healthcare effort in Australia as BHSI will offer a "full line of coverages, including property, casualty and executive and professional lines for hospitals and medical practices and facilities in Australia," the company said in a statement.
Chris Colahan
, president of the Australasia Region for BHSI, noted that the company is excited to be offering a new area of coverage and believes that Bainbridge will lead a successful team.
"We look forward to bringing customised healthcare solutions and capacity to the Australian marketplace and are pleased to have an executive of Tony's calibre to lead our expansion into this dynamic industry," said Colahan.
"Tony comes to BHSI with more than three decades of industry experience and deep technical knowledge of the risks facing the Australian healthcare sector."
Bainbridge, who will be based in the Melbourne office of BHSI, was most recently head of healthcare for Asia Pacific at
AIG
and has held positions for major players in Hong Kong, Tokyo and the UK throughout his career.
With the launch of its operation in New Zealand, BHSI continues to grow in the region and global president and CEO of the company, Peter Eastwood, is pleased with the progress.
"We are pleased to bring the financially strong capacity and customer-centric underwriting and claims handling of BHSI to New Zealand," Eastwood said.
New Zealand country manager, Cameron McLisky noted that the team in the country will be able to tailor to many complex insurance solutions thanks to its close ties with the global business.
"I am delighted to introduce BHSI to the New Zealand marketplace," McLisky said.
"We have assembled an excellent team and look forward to collaborating with our brokers and insureds to provide stable, flexible solutions along with the quality service that is a hallmark of BHSI operations everywhere."
Earlier this month
Berkshire Hathaway announced it was taking an approximate 3.7% stake in IAG via a $500 million placement through an initial 10-year, 20% quota share agreement across IAG's consolidated insurance business.