Recognizing the industry's unsung heroes | Insurance Business Australia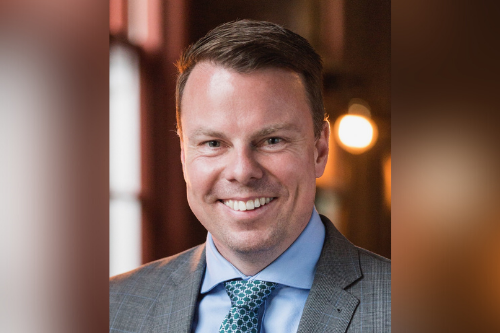 Calling all insurance industry professionals! Entries are open for the Making a Difference awards.
The Australian and New Zealand Institute of Insurance and Finance (ANZIIF) established the awards this year, with the aim of recognizing individuals who have gone above and beyond to display professionalism in the workplace and towards their customers.
At a time when many people feel isolated and disconnected due to COVID-19, Damian Falkingham (pictured), ANZIIF's general manager of industry engagement, said the awards aim to shine a light on professionalism and the industry's unsung heroes.
Read more: ANZIIF opens entries for "Making a Difference" insurance awards
"The initiative has been a key driver in bringing the industry together to celebrate professionalism and drive collaboration. All winners receive a profile feature story on ANZIIF's Members Centre, industry recognition and exposure which is beneficial for their career and strengthens the profile of insurance in the community," he said.
The Making a Difference awards are open to anyone working in broking, claims and general insurance.
"The winner will be an insurance professional that has positively contributed to: improving customer experience within the insurance industry, their organisation, and the community. Entrants can nominate themselves or someone they know working in these sectors," said Falkingham.
ANZIIF's general manager of industry engagement said a common theme from finalists this year has been their emphasis on achieving outstanding customer service during the pandemic.
"With the majority of the workforce shifting to a remote working environment, communication and collaboration has been integral to ensuring staff are motivated, and can continue to deliver fast, reliable, and empathetic customer service outcomes,'' he said.
Read next: ANZIIF chief on what she finds "incredibly exciting"
He added that a great example of these skills has come from the claims team of Melbourne-based underwriter ProRisk who were awarded ANZIIF's Most Valuable Team for 2021.
ProRisk's group claims manager Chloe Thomas put the success of her team of six down to communication and collaboration.
"From that very first week of lockdown in March last year, we knew that communication would be critical to continuing to deliver fast, reliable, fair and empathetic claim services," she told ANZIIF.
Winners are set to take home an interesting array of donated prizes. The victor in the claims category has a choice of two prizes: a one-on-one session with the Independent Validation Advisory Australia's (IVAA) managing director Matt McHutchison, or a professional biography write-up for CV introductions and LinkedIn profile written by Foundry Productions. The general insurance winner will receive an Apple Watch valued at $299, supported by JB Hi-Fi Solutions. The broking category prize is a restaurant or travel voucher valued at $500, and valid for one year.
Entries for the Making a Difference awards close on September 24. The winners will be announced on December 01.