Redundancy: How to get it right | Insurance Business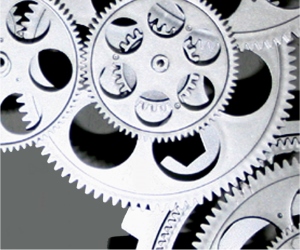 Many companies are unaware of the purpose and necessary steps in the redundancy process.
This is according to employment practice lawyer, Kristy Edser, partner at Minter Ellison.
"There are a number of tests that organisations have to satisfy in order for a redundancy to be considered genuine, otherwise employers can leave themselves open to unfair dismissal claims – and that is something we see a lot of," she said.
"Many employers think the process of redundancies is easier than it actually is," Edser said. She argued that employers need to become more aware of the redundancy processes to avoid adverse action.
How to approach redundancy:
Edser outlined a number of stages that businesses need to understand when approaching redundancy:
Planning
Before initiating any proceedings, employers must ensure they are aware of all employee entitlements relating to notice, severance pay, leave, bonuses and any other incentive arrangements. These stem from the National Employment Standards, as well as agreements, contracts and policies. It is also important to make arrangements for consultation and redeployment at this point.
Announcements and notifications
Affected employees, unions (if employees are members) and Centrelink (if 15 or more employees are affected) need to be notified. It may also be appropriate to make a general announcement to the business, depending on the size of the restructure. Additionally, it is crucial to remember to inform those on leave.
Obligation to consult
A common misconception is that consultation is perfunctory advice on what is about to happen. Instead, consultation acts as an opportunity for employees to influence the decision. It should not impede management or create a joint decision-making process between employee and employer, but should allow the employee right of reply, and inform the decision-making process.
Redeployment and unfair dismissal
Edser referred to an unfair dismissal 'shield' – a protection on employers if three criteria are met: the job is no longer required to be performed by anyone, the employer has complied with award/EBA consultation provisions, and if reasonable attempts to redeploy have been made. Only then is redundancy considered genuine.
Severance pay
Employers must be aware that there are only a handful of exemptions for severance pay. Severance pay does not apply to casuals, or businesses with less than 15 employees. However, the FWC may reduce or annul the need for severance pay where acceptable alternative employment is obtained for the redundancy-slated employee. Edser advised that in this scenario, the employer must make an application to the FWC for the exemption, which may be refused.