Reforms will render small brokers an "endangered species" | Insurance Business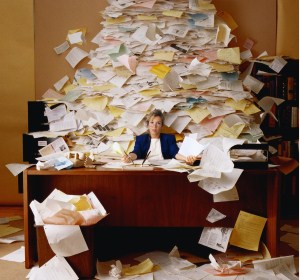 Small general insurance brokerages which sell life insurance on the side could soon be an "endangered species" as the Future of Financial Advice reforms become mandatory in July.
With the Treasury's reforms likely to lead to greater requirements on the broker to disclose information and complete more paperwork, Max Franchitto of MGF Consulting, said the one-man band broker will find it difficult to keep up with both GI and life insurance regulation.
"There are a number of small general insurance brokerages writing life insurance as a side item but their days are numbered. Life insurance and general insurance products have become much more specialist areas," said Franchitto who has worked in the life insurance and funds management industry for more than 20 years.
"With life insurance, there is a lot more paperwork and disclosure of fees and information involved – particularly as a result of the FoFA reforms. Once upon a time, the GI broker could sell life, too, but there is so much more choice now – in a market where the GI broker is not a main player," he said. "Life insurance cannot be a side interest, it has to be a core activity."
Franchitto stressed large brokerages should have enough staff to allocate to life insurance and would have little problem complying with FoFA reforms but smaller outfits would have to make a choice.
"Those one-man band brokers will have to decide if they are a GI player or a life insurance intermediary."
Franchitto said he knew of some who believed they could still provide products in both specialisms, but had also spoken to intermediaries who were considering solely selling general insurance.
"Life insurance logically lies in wealth management, not general insurance broking," he added.
The reforms
A prospective ban on conflicted remuneration structures
The introduction of a statutory fiduciary duty so that financial advisers must act in the best interests of their clients
Increasing transparency and flexibility of payments for financial advice by introducing a two-yearly opt-in arrangement
Percentage-based fees (known as assets under management fees) will only be charged on ungeared products or investment amounts and only if this is agreed to with the retail investor
Expanding the availability of low-cost 'simple advice' to improve access to and affordability of financial advice.
Strengthening the powers of the Australian Securities and Investments Commission to act against unscrupulous operators.
The examination of the need for a statutory compensation scheme for financial services by Mr Richard St John, who has significant corporate law experience.
(Source: Treasury)