Regional brokerage appoints joint managing directors | Insurance Business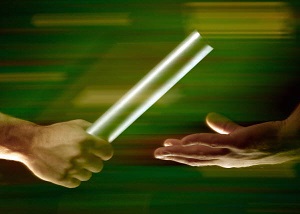 Specialist credit and political risk insurance broker, Berry Palmer and Lyle (BPL Global), has appointed a pair of managing directors for its business.
The global company, with offices throughout Asia Pacific, has named James Esdaile and Sian Aspinall as joint managing directors for the business, effective 1 January 2016.
Esdaile and Aspinall replace Robin Harper who will remain as a director of the global firm after 20 years as managing director.
Charles Berry, BPL Global Chairman, thanked Harper for his continued service and welcomed the continuity brought by promoting from within.
"We are indebted to Robin Harper for his role in BPL Global's development since its early years, and for securing these latest steps in our succession plans. This signals continuity for our clients, employees and the market."
Esdaile, who joined the company in 1997 as a graduate trainee, said that the employee-owned company remains committed to its unique model.
"We remain committed to being an independent, employee-owned broker and, while steering the company's future course is clearly a huge responsibility for Sian and me, we look forward to the challenge with great enthusiasm."
Aspinall, who rejoined the company in 2014 following stints with
AIG
and
Zurich
, stressed that the company will remain focused on its clients.
"BPL Global's approach has always been to place our clients' needs at the heart of everything we do. We are determined to continue that approach, in the face of a changing business environment for specialty insurance classes like ours."
Tim Cullis has also joined the business as chief financial officer from Amlin Investment Management.