Regional insurer CBL plans $143m acquisition | Insurance Business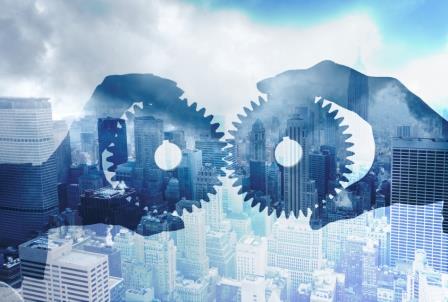 CBL Corporation Ltd is planning to acquire its largest single client, Securities and Financial Solutions Europe SA (SFS), also France's largest specialist producer of construction-sector insurance.
The company said it estimated the price would be $143 million, in a statement released to the market.
The deal would also include IMS Expert Europe SA (IMS), SFS' claims management operation, with approximately 11.4 million euros of the purchase price being paid over the two years following completion, subject to financial performance adjustment.
SFS and IMS together had net revenue of 41 million euros in 2015 and operating earnings of 8.2 million euros on a normalised basis.
CBL said it had been granted exclusivity to progress the deal to completion, and would fund it by a combination of cash, bank and vendor funding.
The company said it was subject to the usual regulatory processes and consents, including change in control from the Luxembourg Insurance Commission, and was expected to complete before the end of October 2016.
CBL managing director Peter Harris said the strategic acquisition would help to remove the risk of distribution concentration that SFS represented to CBL being such a large client, and would further vertically integrate and consolidate CBL's market position in Europe, particularly in France.
Harris said the purchase could also bring additional strategic opportunities.
"SFS is complementary to our existing managing general agent (MGA) based in the UK, European Insurance Services Ltd (EISL), which also distributes construction-sector insurance products in France.
"SFS and IMS would add significant specialist skills and resources that would enable CBL to grow both businesses," Harris said.
CBL's recent AM Best ratings upgrade to A- (Excellent) would also make SFS and EISL an even more significant player in the French construction insurance market, he added.
While the deal comes at a turbulent time in Europe, with the UK's referendum on whether or not to leave the EU taking place at the same time,
Harris already announced to the market earlier this week
that he was confident that the outcome of the vote would have little effect on CBL's operations, regardless of the result.
He said EISL would probably shift its legal domicile to Ireland if Britain left the EU, but remain operating in Tunbridge Wells.
"Either way, it will be business as usual," he said.
The company also revealed how the executive structure of SFS and IMS would be affected by the acquisition, saying it would maintain continuity in both companies with the executive management expected to be retained on existing terms.
Antoine Guiguet, the executive chairman of SFS and current shareholder of SFS and IMS, would retain his position and reinvest a portion of the purchase price in a significant minority shareholding of approximately 26% in the CBL subsidiary that would acquire SFS and IMS.
Gerard Marichy would remain managing director of IMS upon acquisition, and would also reinvest a portion of the purchase price into the CBL acquiring subsidiary of approximately 3%.
Principal owner Patrice Gilles, would be paid out, and would not retain a shareholding, but would be appointed as an advisory chairman for SFS.
Guiguet and Marichy would be given an option to convert their shareholding after three years.
Gilles said he had great expectations for the outcome of the deal.
"I am delighted that the long-established partnership between SFS and CBL would continue on into the future under this planned transaction, and I expect that it would continue to new levels under CBL's ownership," he said.