'Regressive tax' finally removed | Insurance Business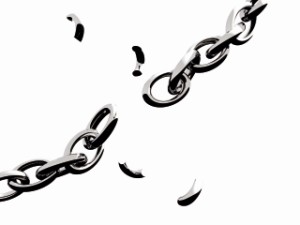 Today marks the start of the new fire services levy (FSL) in Victoria, and has been welcomed by the Insurance Council of Australia (ICA) as the biggest tax reform since the introduction of the GST.
As of midnight, the FSL was removed from Victorian insurance premiums, replacing it with a system where all Victorian property owners would now fund the fire services through a levy applied to council rates according to a government formula.
"We congratulate the Victorian Government for having the vision and determination to consign the inequitable Fire Services Levy to the history books, and the Opposition for its bipartisan support," ICA CEO Rob Whelan said.
"After more than four decades this regressive tax has been removed, as recommended by numerous inquiries, especially the 2009 Bushfire Royal Commission and the Henry Tax Review. The FSL was a disincentive to purchasing insurance or to properly insure properties and their contents, and the ICA has campaigned for FSL reform for many years.
Prior to July 1, fire services across Victoria were funded by a levy on insurers, which meant only those Victorian property owners who took out insurance paid for them – despite everyone in the state benefitting from the services provided by the Country Fire Authority and Metropolitan Fire Brigade.
Whelan said the insurance industry believed the removal of the FSL would help lower the rate of non-insurance and underinsurance in Victoria. He said an independent study commissioned by the ICA in 2007 found the removal of the FSL in Western Australia in 2003 resulted in lower rates of non-insurance in the state.
"History shows reducing the taxes and levies on insurance can help reduce the level of underinsurance and non-insurance. More insured properties means fewer demands on government and community organisations following future natural disasters," he said.
New South Wales is now the only remaining mainland state to fund its fire services through insurance premiums. The ICA is encouraging the NSW Government to renew its commitment to reforming its emergency services levy.
Whelan said tax reform remained high on the ICA's agenda, and insurers would continue to campaign against state stamp duties on insurance products. He said stamp duties were another unfair tax that affected the affordability of insurance.
Only the ACT Government has committed to phase out its stamp duty over five years, with two states – Tasmania and Queensland – having increased stamp duties recently, to the detriment of property and vehicle owners.
Last month, insurers took part in a public hearing on the FSL.