Regulator calls for reform in face of 'realistic' loss of major player | Insurance Business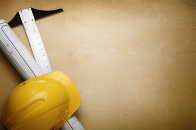 Fears that the two remaining players in the WA home indemnity insurance market, QBE and Calliden, will pull out have prompted the Economic Regulation Authority to recommend that the existing arrangement is replaced with a model that separates construction and warranty period coverage.
The Authority said QBE, which has 90% of the market, has indicated to the Authority, throughout its 15-month inquiry, the difficulties it faces in the provision of the product and provided data to demonstrate its lack of profitability.
Calliden has the remaining 10%. The ERA said Calliden does not have the financial capacity or risk appetite to fill the market gap that would arise if QBE exited the market. It added that the possibility of QBE pulling out is a "realistic one".
The Authority this week recommended that the existing system of home indemnity insurance model to be replaced with a model that separates the insurance into construction period coverage and the warranty period coverage. Under this model, it proposes that the private sector insurers provide insurance with government reinsurance to cover non-completion risks and that this portion of the insurance be mandatory such that builders are required to hold the appropriate insurance before commencing work.
It also recommends that the building industry through building industry associations becomes the provider of voluntary warranty period insurance, and that the building industry be free to determine the terms under which this insurance is provided.
The decision was delivered earlier this week in Parliament. It follows a written notice from the Treasurer of WA in June 2012 to the ERA to undertake an inquiry into the effectiveness of Western Australia's home indemnity insurance arrangements.
A statement by the ERA read that this model is "superior" to the eight other models that were assessed and believes the implementation of the model would deliver net benefits to the community.
The existing agreement will remain in place in the short term while the transitioning to the new model takes places, during which time the Government should consult with insurers and the building industry.
The Authority recommended the new scheme is reviewed after a period of two to three years following its implementation and then on a recurring basis such as every five years.
In releasing a draft report in April this year, the ERA condemned the current "uncompetitive and unreliable" arrangements.
Visit erawa.com.au to read the full final rpeort.