Reinsurance capital reaches record high | Insurance Business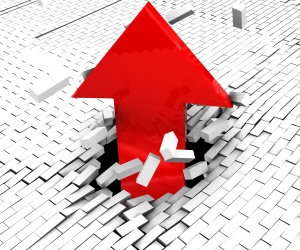 The global reinsurance market saw yet more growth throughout 2014 thanks to an increased capital base and greater access to alternative markets according to a new study from Aon.
The Aon Benfield Reinsurance Market Outlook
notes that capital in the industry grew to a whopping $700 billion last year, including over $75bn of deployed alternative capactity.
The report notes that "the quality of the financial security for the reinsurance market has never been higher."
"Reinsurers like their insurer counterparts take less risk per unit of capital than they ever have. The price of traditional reinsurance, particularly property catastrophe reinsurance has fallen in response to disruptive alternative capital that has grown in influence to become a price maker rather than a price taker. Today it is likely that the value proposition of reinsurance—the combination of quality and price—has never been higher."
Even with the added capital, demand for reinsurance remained stable thanks to a downward trend in pricing and the added capacity providing alternatives to traditional structures.
The report highlights a 6% growth in global reinsurance capital since the end of 2013 and sees the trend continuing into the near future.
"We expect these trends to continue into the April, June and July 2015 renewal cycles. Insurers have the widest selection high quality offers of accretive underwriting capital choices we can recall. Growth and consolidation plans for leading insurers have found complementary support from partners in the reinsurance market—more to come," the report states.
The report follows
warnings
from
Lambros Lambrou
, chief executive of Aon Risk Solutions, that added capital in the reinsurance market could lead to falling commercial premiums in 2015.
All currencies used in this article were converted from US dollars using
www.xe.com
on 15/01/2015.