Reinsurer launches cyber risk first | Insurance Business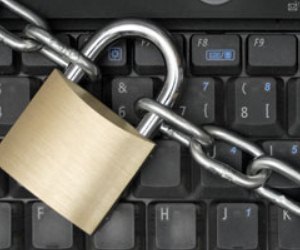 Willis Re has launched a cyber risk modelling tool in what it believes is an insurance industry first.
The tool, named PRISM-Re, will help insurance companies "quantify and manage their portfolio exposure to data breaches" according to a statement from the company.
PRISM-Re represents a "major breakthrough in advancing the insurance industry's ability to manage cyber risk and offer wider protection against the growing tide of cyber-attacks," the company said.
Mark Synott, executive vice president of Willis Re, likened the new modelling tool to those used for natural catastrophe modelling and believes the platform could be key to the future of cyber risk.
"Until PRISM-Re, no model existed that could quantify the exposure across an insurer's portfolio. A lack of this kind of 'holistic model', which are now so well-established for natural catastrophes, has hindered the industry's ability to offer wider protection – without clarity around the potential total exposure faced, insurers have ultimately been constrained in underwriting this risk class due to the uncertainty of the potential financial impact.
"Our model helps provide greater objectivity and will allow insurers to underwrite this risk with more confidence and to therefore write more and/or higher limits. It may also give those not currently providing coverage the confidence to enter into this line. We at Willis Re can then assist our clients in evaluating and then executing the most effective reinsurance strategy."
PRISM-Re uses objective analysis of the susceptibility to data breach events across an insurers portfolio based upon the latest data available. The tool can then estimate the frequency of data breaches and the potential severity of insured losses.
The platform was developed alongside Willis Retail's cyber team and actuaries from Willis Risk & Analytics and also uses a "common shock methodology" which details the likelihood of a contagious cyber attack where multiple entities in the same industry are targeted together.
Willis Reinsurance Australia said in a satement that: "PRISM-Re is scheduled for launch in the US initially, however the Willis Re Australia team welcomes enquiries about the tool from interested parties locally. Enquiries can be directed to Cameron Green, Glen Riddell or Adam Baker."
Head of Analytics at Willis Re North America, Alice Underwood, hopes that PRISM-Re can help clear the confusion around cyber security issues.
"There's still a little bit of hesitation (among insurers) about, 'how do I understand what my overall exposure might be'," Underwood told
Reuters.
"Once there's a model out there that people can talk about, there's a benchmark that people can start referencing in their financial transactions."