Reinsurers accused of getting climate change risks wrong | Insurance Business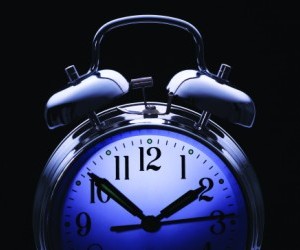 Scenario modelling conducted by ratings agency Standard & Poor's has incidated that reinsurers might be underestimating their exposure to catastrophe losses due to climate change.
Standard & Poor's acknowledges reinsurers recognise that climate change is likely to have a significant impact on future weather events, and continue to actively follow and sponsor research on the topic.
However, the ratings agency said in new research that, based on a scenario involving the past 10 years' loss experience, reinsurers might be underestimating their exposure to CAT losses by an average of 50%.
"Most reinsurers do not believe that climate change is having a material quantifiable impact on their current risk exposure, nor do they think it is likely to do so in the near future."
Standard & Poor's said reinsurers rely on their ability to adjust premiums in the future for any gradual increase in weather-related claims over time, with most non-life business renewed yearly.
But the ratings agency said the possibility that climate change is already affecting the frequency and severity of extreme events cannot be ruled out, even though it may not be able to be quantified exactly.
Losses incurred over the past 10 years were primarily in 2005 and 2011, including events such as hurricanes Katrina, Rita and Wilma, as well as Thai floods, tornados in the US and flooding in Australia.
"Given this recent history, we think it's prudent to ask: If the catastrophe losses of 2005 and 2011 were to become the 'new normal', what would it mean to the reinsurance industry's catastrophe exposure?" the report asks.
Standard & Poor's said while the scenario - which extrapoloated the last 10 years as a 'normal' loss experience - may be considered 'simplistic', climate change is likely to be a major factor in higher catastrophe exposure than reinsurers currently estimate.