Renewable energy underwriter GCube enters Australian market | Insurance Business Australia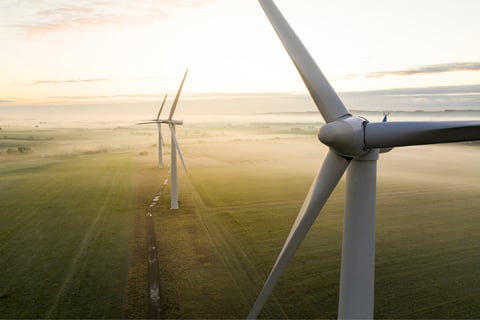 GCube, a global underwriter for renewable energy projects and a part of Tokio Marine HCC, has expanded its global presence by entering the Australian and Spanish markets.
GCube decided to expand to Australia and Spain as the renewable energy market grows rapidly and significant investment pours into projects across key territories, including Europe, Australia, Asia Pacific (APAC), and the Americas.
In Australia, renewable energy investment has increased over recent years as the country shifts its energy generation mix away from traditional fossil fuels and continues to fight against climate change and increasingly severe natural catastrophe events.
As part of expanding its presence to Australia, GCube now has a presence in Tokio Marine HCC's Sydney office to better serve Australia and the APAC region by providing enhanced local support to existing clients and broaden its network across both regions. The expansion will also see William Hiller lead the Sydney operation, using his 10+ years of underwriting experience in power generation and renewable energy.
GCube CEO Fraser McLachlan said the expansion in two markets reflects GCube's commitment to meeting the demand of the renewable energy market for specialist risk management expertise and robust underwriting practices.
"The fact that GCube continues to hold a leading position in the market after 25+ years of operations demonstrates the time we spend on understanding the ever-evolving, unique exposures and risks of developing and operating renewable energy projects," McLachlan said.
Read more: Tokio Marine HCC finalises acquisition of GCube
In Spain, GCube's new Madrid office now serves the Spanish and Latin American markets – with senior underwriting Sergio Guisado Mateo leading the operation. He will be joined by underwriting assistant Maria Medina, who moved from Tokio Marine HCC's Barcelona operations.
In the UK, Josh Cantwell has taken the role of head of offshore wind, while Josh Shimali has been promoted to senior underwriter after the significant success of GCube's UK onshore and offshore teams in 2021.
Other changes include Rosa Van Reyk and Michael Galea moving into senior underwriter positions in the US, alongside senior underwriter Landis Knorr, strengthening the largest and most experienced renewables underwriting team in North America. Kristina Williams also stepped up into the role of North American claims manager, following over 15 years of complex claims and management experience.
Commenting on the appointments, McLachlan said: "Bringing new senior talent into the company and putting boots on the ground in Spain and Australia [are] helping us consolidate our position globally, will bring a more diversified risk portfolio to the book, and build our knowledge of growing markets and country-specific risks. These new additions and promotions allow us to now build the business to an even greater mass with new recruitment on the underwriting and claims side to ensure our clients continue to experience the service they deserve across all lines of our business."