Research reveals four priorities for insurers | Insurance Business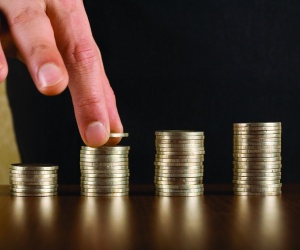 Deloitte
have revealed, what they call, the "four pillars for long-term success" that could shape the future of the insurance industry.
The
2015 Property and Casualty Insurance Outlook
advises insurers to focus on long-term goals rather than short-term ups and downs to ensure their own success.
"Over the next few years, insurers will likely have to adapt to fundamental sea changes underway that threaten to upend their business models, standard operating procedures, and distribution systems," the report says.
"The agility with which carriers take on these challenges and convert them to opportunities for growth and performance enhancement will potentially determine which companies are most effectively positioned to lead the industry."
Perhaps the most startling priority is the need for insurers to "get ahead" of climate change.
"The causes, pace, and repercussions of climate change may remain controversial for some, scientifically and politically.
"However, since it is often insurers that have to pay for damages from weather-related catastrophes, the industry is by definition on the front lines when it comes to financing the rising cost of clean-up and recovery efforts.
"Climate exposures have the potential to impact a wide range of carriers, including insurers of homes, businesses, and vehicles," the report states.
"Achieving information fluency," is the another priority and refers to insurers utilising the vast amount of data they have on clients and using
"
real-time analysis" to make the data worthwhile.
"A new data management infrastructure and governance architecture would likely help many carriers break free of outdated, siloed systems, while turning proprietary information into both a strategic asset and a competitive advantage," the report noted.
Regulatory challenges and uncertainty, another priority, should be seen as "an ongoing way of life rather than a passing conundrum, as multiple overseers — state, federal, and international — sort out new standards and rules," according to the report.
The final priority is an upgrade of capital management as Deloitte argue that: "More effective capital management could also support growth needs, particularly at a time when alternative investors are pouring funds into the P&C sector, helping to establish record levels of capacity."