Responsiveness key to future success | Insurance Business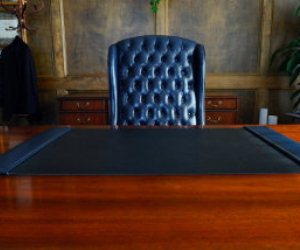 Responsiveness and flexibility will be key drivers for success for brokers and insurance professionals over the coming years, one industry leader has said.
Chris Colahan
, president of
Berkshire Hathaway
Specialty Insurance Australasia region, told
Insurance Business
that the insurance industry faces great changes over the coming years and flexibility will be key to success.
"I think really the key trait will be the ability to be responsive and as an industry I don't think we are very renowned for our ability to be flexible and to move quickly," Colahan said.
"I think that we all need to, and some of us are better than others, but we all need to be able to move really quickly. Five years ago, you never talked about Uber, or Airbnb, or drones, or 3D printers or artificial intelligence and these things are coming every day and how do we respond?"
Speaking after delivering the keynote address of the 2015 Australian Professional Indemnity Group conference in Sydney, Colahan said that while the industry can expect major changes in the future, brokers will remain a constant.
"The brokers that really understand their customers, build close relationships with customers, that are open to work in a tripartite way with insurers and their customers to create highly valuable solutions for their customers, I think they'll be really successful.
"Brokers that are anything less than that might find it more difficult."
Colahan said that brokers will be key to developments in the future of the industry and called upon intermediaries to help drive change in the industry by working on new areas of cover with insurers and clients.
"I'd like to see them [brokers] be drivers of increased responsiveness from the industry to the changing demands of our customers and, in particular, looking at things like multi-year deals, cross class risk solutions," Colahan continued.
"They are things that I think have been talked about, if not forever then, for as long as I've been in general insurance and it still is an area that we haven't got right yet and I certainly would value immensely working with broker partners that could step up even more when it comes to those things."