Retired AFL player Shaun Smith receives $1 million payout for concussion damage | Insurance Business Australia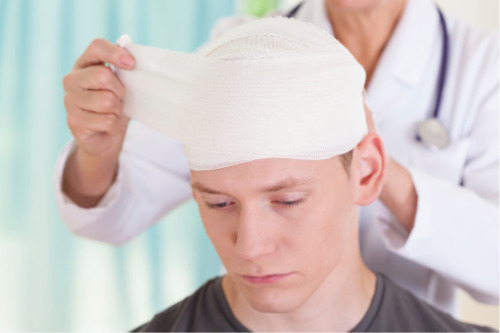 Retired Australian Football League (AFL) player Shaun Smith has received a AU$1.4 million insurance payout for brain damage he suffered after receiving repeated concussions during his career.
The insurance company confirmed that the former Australian Rules player was "totally and permanently disabled" as a result of the multiple concussions he sustained during his playing career in the 1980s and 1990s.
Smith, who played for Melbourne and North Melbourne, said his brain injury had changed his life in many ways as it affected his memory and mental health.
"I'm just happy that it's finally been recognised. I just hope that the AFL listens because it's people's health at risk," Smith told Reuters.
"I'm a pretty easy-going guy, and I was getting pretty angry at the drop of a hat. Then I started forgetting a lot of things; my short-term memory especially was not flash. It just goes on and on, and it doesn't make it much fun for people living around me."
Read more: APRA investigates entities' readiness for a coronavirus pandemic
AFL player agent Peter Jess, who supported Smith throughout his battle for recognition, said he hoped the payout would inspire others to seek compensation for their head injuries.
"I suspect it will be a benchmark in terms of the acknowledgement inside the sporting community that concussion is a disease that creates long-term damage and has the impact of creating a total and permanent disability. It's a not a transitory disease; it is permanent," Jess told abc.net.au.
"We know that players can be totally and permanently disabled from playing football. Two panels of medical people have looked at Shaun's case and said the injuries created from playing football were so significant that he'd never be able to work again."