Revealed - Tipping point for digital insurance in Australia | Insurance Business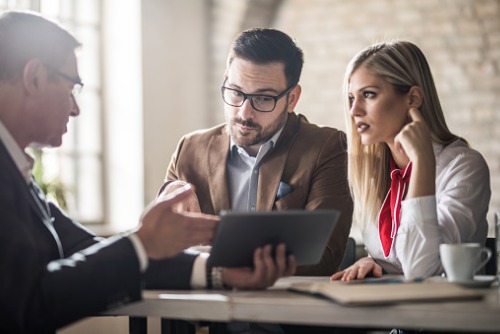 New research has suggested that while Australians are ready for digital insurance, the insurance industry's reputation may slow digital transformation due to customer reluctance to share data.
A survey of 2,100 Australians by DXC Technology and Telsyte revealed that although customers generally expect to save an average of 16% on policies from digital insurers, one-third of respondents expected premiums would rise on average by 13%, perhaps anticipating that more data would negatively alter their risk profile.
Personalisation topped the non-financial factors influencing choice and loyalty — twice as high as having an assigned personal agent.
"Despite data being a key component of digital insurance, the industry's current reputation could hinder the growth of digital insurance as most respondents expressed reservations in providing data to insurers," said Michael Neary, director and general manager of insurance at DXC Technology Australia and New Zealand. "Only 49% of respondents trust insurance companies to hold their personal information securely, while 47% trust that their personal information will be used solely for the intended purpose. This reinforces how experiences that are shared and amplified in an interconnected world can challenge the perceptions of the insurance industry."
One-third of respondents identified digital claims processing as a technology factor that would improve their loyalty, 40% felt their insurer needed to use technology to improve claims handling. Another 40% said they are comfortable using chatbots to make claims or apply for insurance.
Findings also showed that 47% of Australians would be comfortable downloading and using an app from an insurer; while 49% of those surveyed expected that using the app would be as easy as using Facebook or Instagram.
Meanwhile, the study found significantly lower comfort levels with insurers having access to other personal information. The lowest was when the data was related to lifestyle, from sources such as social media, smart home data, and shopping records. However, the research showed 48% of consumers would provide additional personal and lifestyle information in exchange for lower premiums.
"I was struck by the findings from the DXC survey that demonstrated the disconnect between customer perceptions of the insurance industry and their own experience," said Prue Willsford, ANZIIF CEO. "The majority of people felt that successful claim rates were 60% or less, not the 95% we know it to be. Given the findings that 67% of respondents would not recommend a role in the insurance industry, there is clearly a need to step back from the challenges upon us and shift this perception by acknowledging the achievements and accomplishments we do every day."
"Australian insurers are facing a perfect storm of profitability pressure, customer demand for digital services, increasing regulatory oversight, industry consolidation, reputational rebuild, and the potential of competition from data-and-digital-savvy companies," DXC's Neary said. "Addressing these competing priorities requires a clear road map for digital transformation and an ecosystem of supporting platforms and partners. With most people willing to engage digitally with their insurer, and around a third who prefer it over human interaction, we are confident that the time for digital insurance is now."