Revealed: Only 23% of Aussies feel confident about making travel plans | Insurance Business Australia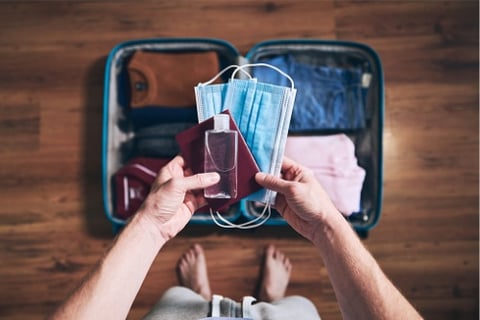 With uncertainty brought by the COVID-19 pandemic, a new CHOICE survey has revealed that only 23% of Australians feel confident to make travel plans in the next 12 months.
CHOICE surveyed 1,045 Australians from September 15 to 28, 2021. It found that, since March 2020, almost one in two Australians have had to cancel travel plans due to COVID-19 risks, border closures, or lockdowns – forcing them to deal with "unfair and unclear procedures when trying to get their money back for cancelled travel plans."
"While the pandemic itself is enough to make anyone cautious about making plans, a big complaint Australians have is how they are treated when their travel plans have to be cancelled," said CHOICE consumer rights expert Alison Elliott.
Since the pandemic began, CHOICE has heard from thousands of Australians who waited months to get a refund, have been stuck with travel credits they cannot use, or have been stung by surprising commissions or fees and lost thousands of dollars as a result.
Read more: Expert warns of "complexity" around travel insurance as overseas travel opens
However, 68% of the survey respondents said they would feel confident to make travel plans again in the next 12 months if they had a guaranteed right to a refund in all cases.
Other findings include:
60% would feel confident if they had access to clear and standard information about what would happen if your booking has to be cancelled at the time of booking;
53% would feel confident if they had a guaranteed right to refund, minus any reasonable expenses of the business;
48% would feel confident if there were minimum terms around travel credits or vouchers to make them usable; and
47% would feel confident if there was an independent body they could contact with their complaints.
Given its findings, CHOICE has launched a petition calling on Federal and State governments to implement seven reforms:
Easier travel refunds;
Minimum voucher or credit rights;
A mandatory industry code for all airlines and large travel providers;
A travel and tourism industry ombudsman;
A mandatory information standard at the time of booking;
An ACCC market study into the travel and tourism sector; and
A national travel restrictions website.
"Once these reforms have been implemented, Australians will be able to book holiday plans confidently and without stress," Elliott said. "We want to see a situation where a family living in Victoria could book a trip to the Gold Coast in six months' time, knowing that if they did have to cancel, they wouldn't have to worry about struggling to get a refund on top of the disappointment of missing a holiday."