Risk management award deadline approaches | Insurance Business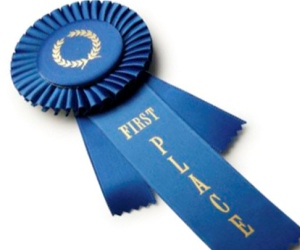 The nomination deadline is rapidly approaching for Vero's 2013 RM Advancer Awards, which reward outstanding achievements in risk management.
The awards recognise and reward effective risk management practices among the insurer's clients The three RM Advancer award categories are property, liability and motor vehicle. The winners receive risk management consulting hours from Vero's team of risk management professionals.
Nominations for Vero's RM Advancer awards close on 31 August 2013.
"There are many examples of innovative responses to managing risk going on around Australia and the RM Advancer awards provide an opportunity for this work to be recognised," said Darren O'Connell, executive general manager commercial portfolio & underwriting management with Suncorp Commercial Insurance.
"Companies that take risk management seriously and actively engage with their broker and insurer can expect their efforts to have a positive impact on their cover.
O'Connell said the relationship between Godfrey Hirst, Willis and Vero demonstrated this.
A previous RM Advancer winner, Godfrey Hirst, has invested heavily and in a sustained manner to address the flood risk at their carpet manufacturing facility in Geelong, Victoria.
A flood wall has been constructed and work is on-going to further improve their flood response capability and minimise disruption to their operations.
"RM Advancer provides a great opportunity for brokers to engage with their clients around risk management," said O'Connell.
"I encourage brokers and their clients to put forward their nominations for this year's awards."
Winners will be announced on 24 October 2013, at an event in Sydney.