Risk management boss predicts changing insurance landscape | Insurance Business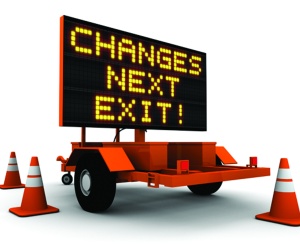 Big data and the digital revolution have already been at the core of a wide range of changes within the insurance industry but, according to Aon, the industry is in line for further changes in the future.
Speaking at the Aon Advanced Risk Finance Conference held in Melbourne earlier this month, CEO of Aon Risk Solutions Australia
Lambros Lambrou
has warned those in the insurance industry that they must adapt or die.
"There is no doubt that big data has changed our industry forever, and industry participants must take the necessary steps to understand its implications if they wish to remain competitive.
"For example, data scientists and actuaries, often from non-insurance backgrounds, are now at the very centre of insurance markets, and the risk community needs to accept the change and leverage their skills in big data and analytics."
It may be a tried and tested trope within the industry but Aon highlighted other ways in which the industry will change over the coming years in terms of insuring cyber risks, avoiding white-collar crime and the future for the insurance business model in general.
Lambros continued: "Harnessing big data and interpreting it to develop fact-based insights does require specialist skills, but those insights can be used to improve every aspect of the industry, from pricing efficiency to policy construction and risk financing strategies.
"Brokers and other insurance industry players have much to gain, among many others. And, far from minimising relationships with clients as some may fear, relationships based on science and robust data and insight, as well as trust, are likely to be deeper and longer lasting."