Risk managing a dream | Insurance Business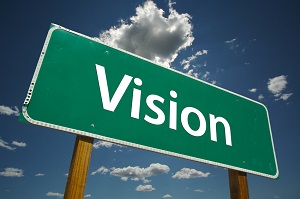 Entrepreneurs won't likely have in-house lawyers reviewing contracts with suppliers, lease agreements or insurance policies, for example. They may not even have an alarm system or bars in the window to prevent their laptops from getting stolen (much less have a cyber-policy in place if it does happen). They may simply have one thing on their minds, and it isn't insurance.
"The big problem with an entrepreneur is trying to get them to focus," said Andrew Janzen of Marden Insurance, Canada. "Even to get them to think about risk management is a challenge, because they are thinking about selling their product."
And so, the broker's role with start-ups often involves bringing entrepreneurs back to the here-and-now. This means asking the tough questions, such as, 'What are you doing today?' and 'What do you plan to do over the next 12-month policy cycle?'
"When you are talking to an entrepreneur, they have a grandiose idea, but when you send something to an underwriter, the grandiose idea is not what you want," said Janzen.
"[The entrepreneur's] long-term goals are important and we need to understand them; as an insurance broker, I need to be able to sit down and really understand the business, so that I can talk to the underwriter.
"But knowing the grand vision is more of a problem because if I tell the underwriter the grand vision, it will be priced beyond the actual exposure over the next policy term."
After bringing the enterprise back to reality, the operation may look pretty bare-bones. Most entrepreneurs will start their companies with only a shoestring budget. And in the early going, processes and procedures may be viewed as an afterthought.
Brokers can assist by going over insurance policies with clients. Speaking broadly, the contracts will spell out product liability, contractual liability, the product buyers and future markets.
It's important to make sure the entrepreneur understands the commitments spelled out in the contracts. "Even in the insurance part of it, there might be a hold harmless agreement or a waiver of subrogation," said Janzen. "Do entrepreneurs know what that means? Have they actually taken the time to look at it? Many times, the answer to both of those questions is 'No.'"
In the end, providing risk management guidance to an entrepreneur is much like selling insurance to a teen driver, said Janzen. "It's a hard sell, because typically for an entrepreneur, until they've suffered a loss, or have seen someone who they know has suffered a loss, they're invincible – like a teenage boy driving a car, 'Nothing is going to happen to me, I'm fine.' With an entrepreneur, it's the same mentality as a young driver."