Ron Shorter Memorial Award expands into Queensland | Insurance Business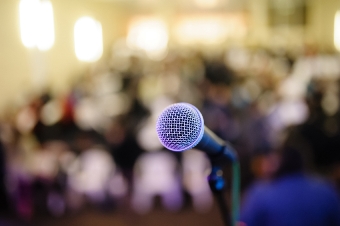 An annual competition that helps young insurance industry professionals hone their public speaking skills is expanding into Queensland.
This year the Australian Insurance Law Association (AILA) Ron Shorter Memorial Award will be held for the first time in Queensland, the fifth time in NSW and the second time in Victoria.
AILA National President Susan Vidler said the goal was to help young insurance industry professionals develop their public speaking skills through speaking on insurance topics dear to their hearts.
She said the event gave young insurers the opportunity to build their confidence and personal brand, network with peers and colleagues as well as win prizes.
Potential participants are encouraged to prepare a summary of no more than 250 words explaining why they would benefit from public speaking coaching and a one-line description of their proposed topic. A short-list of 20 applicants then receive training from a leading public speaking coach.
The late Ron Shorter was considered a luminary of the industry.
He was a loss adjuster, liability claims supervisor, claims manager and legal practice manager who inspired and mentored many young professionals throughout his career.
Applications for the award close at 5pm Monday 2 May and can be accessed by emailing
national@aila.com.au
.