Rudd slammed for pulling plug on flood recovery funds | Insurance Business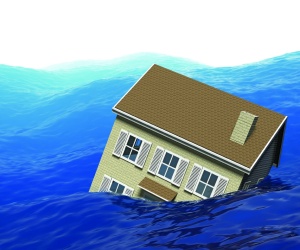 Prime Minister Kevin Rudd has been accused of slashing flood recovery funding in his home state of Queensland and threatening the future of dozens of local remediation and flood mitigation projects with collapse.
Minister for Natural Resources and Mines Andrew Cripps said Rudd had "broken a promise" to help rural Queensland communities recover from ex-Tropical Cyclone Oswald and prepare for future natural disasters.
"I'm bitterly disappointed that the Rudd Government has reneged on a commitment to Queenslanders to provide $10m for on-farm productivity and riparian recovery projects as part of the Natural Disaster Recovery and Relief Arrangements (NDRRA) program," he said.
Cripps said a 2013 joint funding agreement between Senator Joe Ludwig, the then Australian Government Minister Assisting on Queensland Floods Recovery, and the Queensland Treasurer saw both governments commit $10m each to the valuable scheme.
"My department has since been carefully administering that $20m program designed to deliver practical, on-ground solutions to repair damage and better prepare primary producers for future flood events in areas such as the Bundaberg/Burnett area and the Lockyer Valley.
"A lot of that good work is now at risk, due to a decision by the Rudd Government to halve its pledged contribution.
"I have requested the Federal Minister for Agriculture, Forestry and Fisheries Joel Fitzgibbon to urgently reconsider this decision and allow us to get on with the job of helping our primary producers get back on their feet.
"I appeal to Minister Fitzgibbon to stand up to Kevin Rudd and help Queensland farmers, even if the Prime Minister is determined to turn his back on his home state."