Scammers targeting Australians in key moments - Suncorp | Insurance Business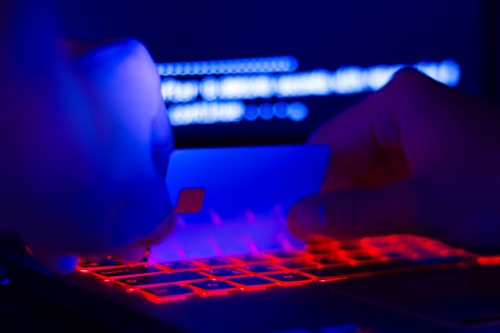 Australians experiencing big life events such as divorce, illness, moving to a new house, or retirement are being targeted by scammers, who prey on their vulnerabilities with deeply sophisticated attacks, new research by Suncorp Bank and QUT's School of Justice and Chair in Digital Economy has revealed.
"With a half billion dollar industry in Australia alone, scammers are highly motivated and geared to be three steps ahead to exploit, manipulate, and deceive a person into doing things they wouldn't normally do, and the research tells us that Australians are more at risk when they are facing a moment or period of change," said QUT's Cassandra Cross, an expert in the behavioural indicators behind scams. "If you're ending a long term relationship or going through divorce you might be more likely to fall for a romance scam, or planning to retire you might be at greater risk of an investment scam, and if you're moving houses may fall victim to a financial scam."
Australians are also vulnerable to scams during Christmas, the end of the financial year, or festive holidays because these are when people feel "more emotional, time poor, and distracted," Cross said.
Phil Slade, Suncorp behavioural economist, said scammers take advantage of a person's inability to rationally process information.
"Change, both positive and negative, reduces a person's available cognitive energy and ability to digest information in a rational way because we are focusing our energy on navigating the change," Slade said. "Scammers play on this vulnerability, by positioning themselves as an easy avenue to solve a problem, fill a void, or make life easier. We're also more vulnerable during these moments, as our brains see change as a form of loss and pain. Going through a divorce could mean a loss of financial assets or memories, a new home may be a loss of routine, and retirement may spur feelings of isolation and loss of social connections or meaning. Sadly, when we experience the feeling of loss, our normal risk lens completely flips – we're more likely to take higher risks for less return with the desire to make up for the loss."
To prevent falling victim to scams that are costing Australians nearly half a billion dollars every year, Slade advised people to connect more with others during their most vulnerable moments.
"Scammers often try to isolate people – when facing a change, whether it's good, bad, big or small, we encourage people to not go it alone," Slade said. "Simple things like sharing goals or decision making, creating simple decision rules, as well as connecting with people, friends, family members, and support units, can better prevent people falling victim to scams."