Seasoned broker accuses recruiters of discrimination | Insurance Business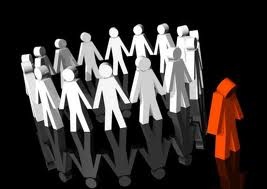 A senior insurance broker, who has been looking for work for the past seven months, has accused recruitment agencies of discriminating against him because of his age.
Sydney-based Lester Levin has sent more than 200 job applications but, despite having more than 15 years' experience in insurance broking, he hasn't received a single offer of employment.
Last week, Insurance Business reported that some agencies are failing to find to the right candidates for the roles advertised.
Levin, 60, says candidates also have serious problems working with recruitment agencies. He suggests some have discriminated against him due to his age.
Levin left his most recent job at an insurance brokerage in Parramatta in March 2010 after two years in search of a new challenge, and to look after his mother.
He began seriously applying for job seven months ago through at least six major recruitment agencies, which Insurance Business has chosen not identify, but with little success. He believes age is a major factor.
With the average age of an insurance broker being in his mid-forties and a national retirement age of 65, recruiters could be turning away highly-skilled candidates in favour of applicants with little experience.
"They would never say it but I cannot think what else it could be. I'm a senior so they automatically write me off. As far as the Financial Services Reforms go, I believe there is an element of age discrimination. "I may be 60 but I'm not dead yet. I have no plans to retire."
Levin also believes he has missed out on roles because recruiters lack the appropriate skills to properly vet resumes.
"Brokers need tier one or tier two qualifications but most recruiters do not have expertise or experience in general insurance to identify whether the appropriate candidate meets the criteria. Under Financial Services Reforms, employers can. They should be the ones who vet resumes. They know what to look for."
Over the past seven months, Levin has noticed a pattern forming: Not only are various recruitment agencies advertising the same jobs, once a position has been filled, it is re-advertised some weeks later, indicating that agencies are failing to source the appropriate candidates.
"Clearly recruiters don't know how to get the right employee for the client. It's all very frustrating. It seems brokers have a hard time getting decent applicants through the door but here I am ready, willing and able.
"I'm a senior but I would start at the bottom and work my way to account executive. I can show them what I can do. Broking is in my DNA."