Sedgwick boosts leadership team | Insurance Business Australia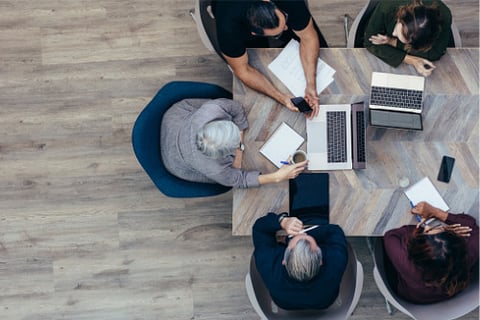 Claims management giant Sedgwick has announced several key appointments to expand its services and professional expertise in Australia.
Kimberley Daley, who has been a key member of Sedgwick's national leadership team in Australia for the past five years, will now serve as the new head of professional services.
Daley, known in the industry as one of Australia's foremost forensic accountants, has been with Sedgwick since 2012. With expertise spanning all commercial insurance classes, Daley advises clients on complex litigation matters as a financial loss expert and works closely with loss adjusters to drive successful outcomes on major losses.
"Sedgwick's continued progress as a company is built on our rich heritage of world-class claims handling and responding to the largest claims where the very best professionals come to work," Daley said.
The other four appointments to the Sedgwick Australia leadership team include:
Leon Briggs as the head of property;
Emma Levett as the head of forensic advisory services;
Margot de Villiers as the head of marine; and
Johanna Agar as the capability development manager.
Briggs joined the Australia professional services division after 30 years with Sedgwick New Zealand, with the last eight as the company's national chief adjuster. He has extensive experience managing some of Asia-Pacific's largest and most complex property losses and served as the president of the Australasian Institute of Chartered Loss Adjusters (AICLA). He is currently the treasurer of the New Zealand Insurance Law Association.
As the new head of property, Briggs will manage key claims and oversee the quality of Sedgwick's property adjusting team across Australia.
Levett, the new head of forensic advisory services at Sedgwick, is a certified practicing accountant (CPA) specialising in financial investigations and forensic accounting for the last 16 years, including as an expert witness on large commercial fraud losses. After leading a forensic accounting team in London, she returned to Australia and established a specialised, insurance-focused forensic accounting division.
In 2019, Levett joined Sedgwick as a partner in forensic advisory services, where she has built the company's expert fraud capability. Her new role encompasses leading Sedgwick's growing forensic advisory teams, including insurance, litigation, cyber, fraud investigation, and class actions.
De Villiers is a senior marine surveyor with professional membership in the International Institute of Marine Surveying. She has been in the insurance and surveying profession in Africa for over 20 years, specialising in marine cargo. De Villiers joined Sedgwick five years ago and recently graduated in the company's "Women in Motion" program, providing leadership development to up-and-coming female leaders.
Lastly, Agar has returned to Sedgwick in a newly created role, leading a specialised team of trainers to work within the company's global learning framework. The enhanced approach will include the company's protégé program that develops future claims professionals and underpins the company's focus on adopting innovative ways of working.
Commenting on the four appointments, Daley said: "These four appointments reflect not only our ability to offer opportunities for our outstanding colleagues but also strengthen our commitment to developing our profession's future experts and industry leaders."