Semi-autonomous car to hit Melbourne motorways in two new trials | Insurance Business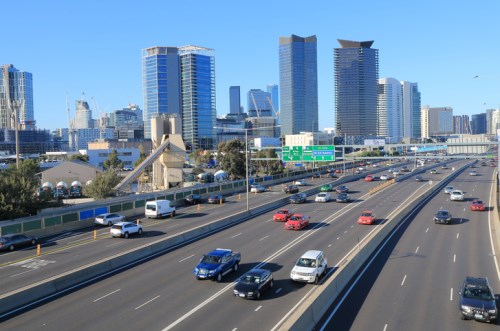 Two new trials are set to test semi-driverless technologies on Melbourne's busiest motorways, it has been reported.
The Victorian
Government
and La Trobe University have announced that they will begin testing semi-autonomous vehicle technologies on Melbourne's Transurban operated Citylink motorway and the EastLink tollway, respectively,
Drive.com.au
reported.
The trial programs, which will involve vehicles from a wide range of manufacturers, will be focused, not on pioneering new developments in fully driverless systems, but rather on understanding how existing functions in many new cars, such as distance-keeping cruise control, lane keeping assist, and traffic sign recognition systems, work with the state's infrastructure, the report said.
Scott Charlton, Transurban CEO, said: "Industry experts say we will have fully driverless cars on the market in the next five to 10 years and we need to make sure our infrastructure is ready to meet this demand."
"Highly automated vehicles have the potential to significantly boost road safety, relieve congestion, and improve social mobility. We are pleased to partner with the Victorian Government to look at how these vehicles could one day deliver benefits for local road users."
The study findings will be used to improve road markings, overhead speed signs, and roadway design to better work with future vehicle systems; and will be shared with car makers and VicRoads to better prepare for the era of fully autonomous cars,
Drive.com.au
said.
The Victorian Labor Government has also released its Future Directions Paper, which seeks industry feedback for establishing guidelines for more advanced autonomous vehicle trials in the future.
Luke Donnellan, Victoria's minister for roads and road safety, commented on the EastLink Program: "We're working with Australia's top road researchers and road operators to ensure we're at the forefront of this technology to reduce congestion and increase road safety.
"This trial will pave the way for EastLink to support vehicle manufacturers activating the technology so commuters can enjoy all the benefits of safe hands-free driving."
Related stories:
Uber begins driverless cars tests
NRMA tests car-sharing scheme