Seven insurance industry disruptors to watch | Insurance Business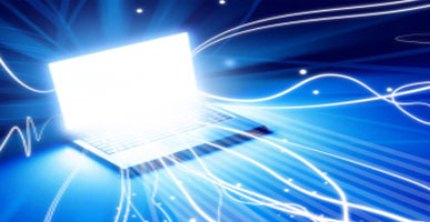 Self-professed insurance nerd Tony Canas has picked seven candidates for his list of insurance industry revolutionaries.
Canas, whose list recently appeared on website
Insurance Thought Leadership
, said the industry was ripe for disruption and given the conservative nature of the reigning carriers and large brokers, would most likely come from outside the industry.
First on the list is cloud-based HR management company Zenefits.
The premise they work by is providing free HR software to employers with fewer than 1,000 employees. They make their money on broker commissions for health insurance which they sell through the software.
Canas said the benefits industry was blindsided and is now facing lawsuits in multiple US states. Even if the company doesn't survive the regulatory ramifications, the seeds have been sown for more tech opportunists to disrupt in a similar way.
Take by-the-mile auto insurer Metromile for instance, which is the first and so far only company to offer by-the-mile motor insurance. Like Zenefits, their service is free to everybody, then the company tries to convert you into a paying customer by offering by-the-mile insurance.
The company, whose product is underwritten by National General Insurance Group, gives users a free Bluetooth device to install in the car and an app giving diagnostics of your vehicle's performance and proclaims it can save drivers money if they drive less than 10,000 miles per year.
"Another reason the company is a potential disruptor to the industry is because since January 2015 it has partnered with Uber to offer insurance to drivers, essentially guaranteeing that Uber drivers don't have a gap in coverage when the Uber policy isn't covering them," said Canas.
Bizinsure. Using software brought in from Australia, this company, founded by US broker Woodruff-Sawyer, automates the sales and service process for small commercial insurance. New Zealand and Australia have a similar website, BizCover.
Users can get a quote, and buy a policy in seconds and receive a declarations page in their inbox in minutes, but can still talk to a licensed agent by phone at any time for sales or service.
Canas said while it has so far deliberately grown slowly, if it actively embraces growth it could well disrupt the way small business insurance gets sold.
Evosure. The premise of this web platform is to reduce the 60% of unwanted quote requests that commercial carriers receive. The platform allows brokers to describe the type of risk they have and pairs them up with a matching underwriter.
The three founders, with backgrounds at
Zurich
Specialty Products,
Marsh
& McLennan and Fireman's Fund, have clearly got the marketing down pat – they have printed off t-shirts with the phrase 'Commercial Insurance is Sexy'.
Friendsurance. The combination of social networking with personal lines insurance creates peer to peer (P2P) insurance solutions. Germany has Friendsurance, and New Zealand has PeerCover, where a group of friends needing the same type of insurance pool their money.
Canas describes the concept as the 21
st
century extension to the age-old idea of mutual insurance.
SocialIntel.com. Canas says this idea could be a game changer as it aims to help carrier underwriters by analysing a person's social media posts instead of using expensive data from the usual databases.
"Our guess is it wouldn't work too well for the over-40 crowd but it probably works great on my generation because we have a tendency of posting everything on social media," Canas said.
"The coolest part of it is that the company continually re-evaluates the risk, not just at underwriting, claim and renewal time."
Policy Genius. This offers an insurance check-up which takes five minutes and walks you through different risks in your life.
Started by two former McKinsey consultants, the website then shows you what 'people like you' usually need coverage for and explains why.
At the end, you get an insurance to-do list explained in simple language.
Said Canas: "They are trying to disprove the idea that insurance is 'sold and not bought', believing that if you educate consumers with the right system, they will buy the right product without a hard sell.
"We really like that the company also tells you what kinds of insurance you don't need, which builds trust."
Canas said it would be exciting to watch these seven companies develop and see new life be put into an old business.