Shipping losses lowest for a decade | Insurance Business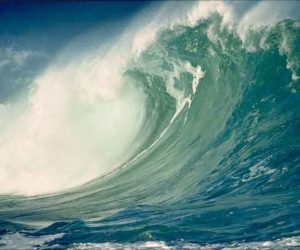 Last year marked the safest year for shipping in the past decade, according to the
Allianz
Global Corporate & Specialty SE's (AGCS) third annual Safety and Shipping Review 2015.
Analysts not only found that losses decreased by 32% since 2013, but heightened regulations have resulted in a 50% loss decline since 2005. These figures are critical, since an estimated 90% of all global trade requires sea transportation.
Still, 75 large ships were lost globally last year, and the three biggest causes were:
Sinking and submerging, representing 65% of losses
Grounding, or shipwrecked, representing 13% of losses
Fires or explosions, representing just 4%
These incidents resulted in 2,773 casualties and, according to the report, South China, Indo China, Indonesia and the Philippines incurred one-in-five losses in the past decade with some 253 total losses since 2005 with 17 coming last year, down from 28 in 2013.
Australasia has seen 11 shipping incidents from 2005 to 2014 but saw no losses last year compared with two in 2013 while the South Pacific had 17 total losses since 2005 with 3 total losses in 2014.
While the downward trend of maritime losses is encouraging, a foreboding risk threatens the sector and those who work in it.
As with many global enterprises, cyber risks are becoming a top priority within the global shipping industry.
Both the ships themselves and the ports in which they dock may become appealing targets for cyber criminals in the near future.
"Dependence on e-navigation, the interconnectivity of the maritime sector, the current low levels of cyber security awareness and – longer term – the prospect of unmanned ships, means ships and ports could become enticing targets for hackers in future," the report says.
"A cyber-attack could result in a total loss, leading to substantial insurance claims for hull, cargo and protection & indemnity underwriters. It could even involve multiple vessels from the same company. Companies must simulate potential scenarios and identify appropriate mitigation strategies."