Shorten speaks out at app launch | Insurance Business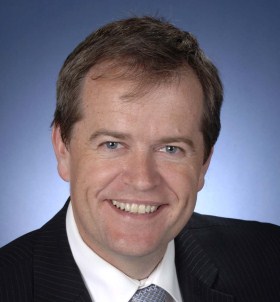 Labor Minister Bill Shorten highlighted the benefits of technology to empower consumers at yesterday's launch of ANZIIF's new Insurance Tracker app.
"It's not going too far to suggest that this initiative makes insurance plain English – I do believe it will make it much easier to understand," said Shorten. "It empowers individual consumers with information. If we trust people with information, they are capable of making competitive choices which advance their own lives and advance the communities in which they live. I believe [apps like this] provides the tools people need, literally in the palm of their hands."
Shorten added that underinsurance continues to be a major concern, especially where Australians on low incomes are concerned.
"I'm particularly concerned about the research that shows a link between Australians on lower incomes and rates of underinsurance or non-insurance," added Shorten. "It's these households that frequently in the face of unforeseen loss, find it most difficult to recover."
ANZIIF's Insurance Tracker app is part of its Know Risk consumer education program. The app allows consumers to record details of all insurance policies in one place, lodge claims with more than 170 insurance providers, and create a photo inventory of valuable items. The app is available for iPhone and iPad now, with a version for Android platforms due on 30 July.
Shorten also appeared to back Prime Minister Julia Gillard as the person to lead Labor into the forthcoming federal election, following speculation that he could be a lynchpin of a potential leadership spill in the party.
"I believe our Prime Minister has done an excellent job," he told reporters after the event. "I've supported the Prime Minister and I continue to support the Prime Minister."