Should brokers do more to highlight need for climate risk insurance? | Insurance Business Australia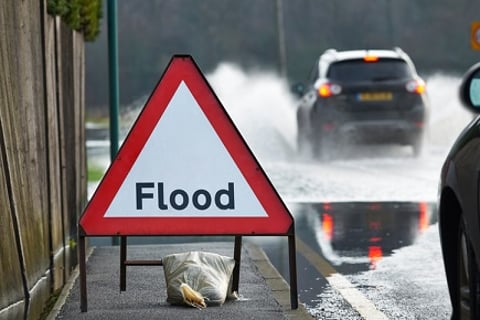 Imperial College London – which has a delegation at the ongoing 23rd Conference of the Parties (COP23) to the United Nations Framework Convention on Climate Change (UNFCCC) in Germany – has reported on just how much of the world is not insured against climate risks.
At an official side-event organised by the Imperial College London delegation, along with the Munich Climate Insurance Initiative (MCII) and
Munich Re
Foundation, experts revealed that 70% of global damage brought about by climate change disasters are not covered by climate risk insurance. Particularly in less progressive countries, the percentage is even more troubling.
Search and compare product listings for insurance against a Natural Disaster from specialty market providers here
"In developing countries, 98% of the damage caused by climate change events doesn't get any compensation unless the government steps in – and of course, behind the damage there are people who lose their homes, workplaces, or worse," said Simone Ruiz-Vergote, managing director of
Allianz
Climate Solutions. "Insurance can be a mechanism to prevent livelihoods falling back into poverty after extreme weather events."
Christian Barthelt, project manager at the Munich Re Foundation, noted how insurance can cover a number of aspects of disaster risk management. The goal is to achieve improved resilience amid "a much greater" awareness of climate-related risk.
"An effective insurance policy depends on partnerships between the public and private sector, and the active participation of communities at risk," said Barthelt. "You need to promote the project on the ground, develop a sustained dialogue with the different stakeholders, and ensure the long-term commitment of all those involved."
Highlighted during the side-event was how insurance could be used as a tool in promoting sustainable development and adaptation to climate change. And while there's a growing recognition of climate risk insurance, "there's more to do," said Imperial College London in its report about the discussions.
Separately Giles Crowley, head of commercial at
Zurich
, previously cited the important role of brokers within the realm of climate change risks.
"Brokers have a significant responsibility in terms of educating and helping their clients scan for all forms of risk, climate risk included," he said. "Talking to clients about their strategies to mitigate climate risk, and bringing global insights and research to the table is hugely valuable."
Crowley stressed: "Our role is to make people aware, to help people understand the risk they face and also to put a price on that risk. If these prices are unsustainable we need to signal that to the market."
Related stories:
Brokers have "significant responsibility" on climate risk
World-first database tracks climate risk