Should Sinodinos get another chance to drive Australian financial reform? | Insurance Business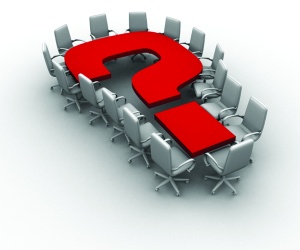 He was the man that occupied a key government role in charge of the Future of Financial Reforms and the Son of Wallis inquiry but yesterday he chose to
step down
until the conclusion of the NSW Independent Commission Against Corruption's investigation.
The ICAC is investigating whether Sinodinos stood to make up to $20m in a business deal with Australian Water Holding Propriety Limited before he entered parliament.
While the case continues, Finance Minister Mathias Cormann will replace Sinodinos as assistant treasurer.
But should Sinodinos have stood firm and continued to oversee the Future of Financial Advice reforms and the first inquiry into Australia's financial system in 16 years? While industry bodies have chosen to remain silent, market observers tell
Insurance Business
that it is a case of "innocent until proven guilty".
One commentator said: "Innocent until proven guilty used to be the standard upon which Australian law operated."
"Or, would it be too cynical to suggest the Labor party are so stuck that any distraction possible - the Senator's alleged connections being a perfect example - is better than none. And given the jaundiced state of Labor's leadership and its associations with so many possible criminal matters, any distracting media attention is gold."
A broker told
Insurance Business
: "[Sinodinos] is an intelligent person so I would be very surprised if he has knowingly or intently got himself in that situation. The big problem is we have only had half the story.
"We don't get intelligent people with business experience because no matter what they do this sort of thing happens."
Sinodinos believes he will be "vindicated", but on Wednesday, in stepping down, he told the Senate he did not want to take away from the important work the
Government
is doing: "I have been called as a witness to the ICAC and, as I have said on the public record on numerous occasions, I will be cooperating with the inquiry.
"I do not want this sideshow to be an unnecessary distraction to the important work of the government which I am proud to serve.
"Whilst this process is underway, I will therefore be standing aside as Assistant Treasurer. I thank my colleagues for their strong support and for their ongoing faith in my integrity. The ICAC is an important forum—the appropriate forum for me to answer any questions in relation to this matter."
Prime Minister Tony Abbott said he did the "right and decent thing".