'Shrink-wrap' tech benefits storm-hit Vic homes | Insurance Business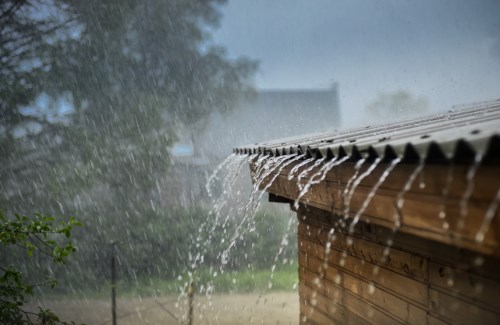 Stormseal's 'shrink wrap' technology has protected 90 homes affected by the devastating storms that hit Dandenong, Victoria on 9 October from further damage.
Stormseal is a state-of-the-art material that heat-seals damaged roofs or exposed wall spaces against wind and water, providing cover for up to two years until repairs can be made.
Nick Hatch, director of Insurance Roofing Services − which looks after securing damaged homes following storms, said they received no call requests from homes that were fitted with Stormseal after more bad weather.
"When tarpaulins are used to cover storm-damaged roofs when more bad weather hits we are usually inundated with calls to come and resecure them. But this has not been the case with Stormseal," Hatch said.
"Importantly, residents that initially had tarpaulins covering gaping roof holes said they felt more secure and safer in their home after Stormseal was fitted, plus reporting it was quieter as there were no more tarpaulins flapping about."
Stormseal is working with Pinnacle Safety and Training to provide builders with nationally recognised training programs.
Matthew Lennox, Stormseal inventor and managing director, said Australian insurance companies are also looking forward to more builders getting trained in Stormseal.
"The Australian
Government
recently awarded us a grant of $450,000 to fund training and taking the product further to market which will benefit not only home owners but insurers as well," Lennox said.
Related story:
Insurers to benefit from builders training